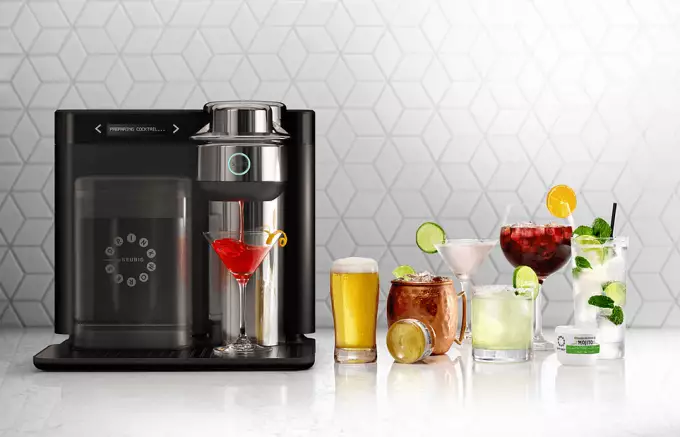 We have already become accustomed to automatic coffee machines. It is enough to press one button, and they prepare a variety of coffee drinks for us. Keurig thought about moving this practice to cocktails. As a result, the company produced the Drinkworks home machine. The machine functions extremely simply. A capsule with ingredients is installed in a special compartment. Next, fill in the water and press the button. The manufacturer has developed a standard recipe, according to which the drink is independently mixed, shaken and even aerated.
A smartphone application has been developed to track the process. In it, you can check the readiness of the device for work, water temperature and other parameters. There are 24 recipes in the kit, among which are such popular cocktails as daiquiri, margarita, white Russian. There are even capsules with apple cider and beer.
So far, only a pre-order for Drinkworks is available. The cost of the machine and the price of capsules for it have not yet been announced. Experts believe that cocktails in capsules will cost more than self-purchase of ingredients. Indeed, this is how it works with coffee devices.