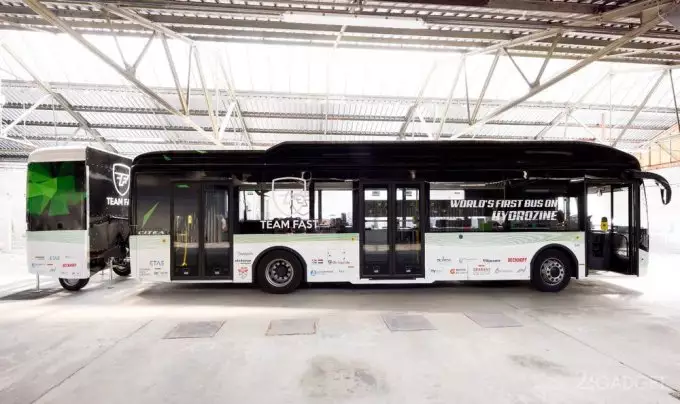 A group of young Dutch scientists introduced a bus of their own design. An eco-engine powered by formic acid will be installed on such public transport. One full tank of 30 liters is enough for 200 km. The novelty is safe for the environment and will help stop the adverse effects of global warming.
Born back in the 17th century, formic acid is produced not only by insects, but also by plants. It is found in nettles, needles, in acetic acid. This substance is indispensable in many fields of activity: solvent, preservative, anesthetic, antiparasitic. Among the other advantages of such a fuel, inventors call safe and easy transportation, as well as affordable cost.
During the work of Hydrozine, as the inventors called their technology, formic acid decomposes under the influence of catalysts into hydrogen and carbon dioxide. They generate electricity for the motor installed here. Electric drive system provided by VDL.
Most likely, the first Hydrozine buses will leave on routes already by Christmas. Ensure their stable operation should formic acid stations, which will look like traditional gas stations.