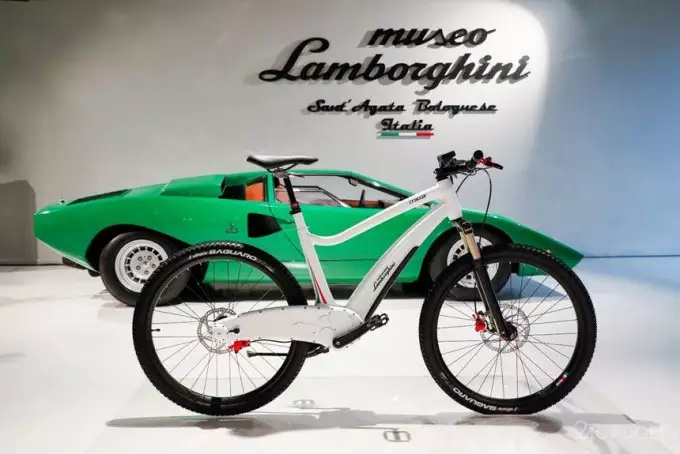 In the company museum Lamborghini presented a novelty – an electric bike. It will go on sale in May this year. The company also revealed plans for electric cars; they plan to release them by 2025.
Italtechnology startup became the manufacturer of new bicycles from Lamborghini. They jointly developed a modern electric bike for 5 years, while patenting 4 technologies. The patent received: an eight-speed sequential gearbox, a combination lock that locks the wheel, and a one-way rear axle lever. The battery built into the frame will allow the bike to travel about 145 km in economy mode. It takes 4 hours to charge the battery. All other characteristics are still classified.
Lamborghini showed pictures of only a mountain prototype, what a high-speed bike looks like remains a mystery. The standard modification of the electric bike will cost 14,500 euros. The bike can be painted in the color of Lamborghini supercars: green, orange, and also yellow and black. The novelty will be available in online stores and at dealers of the company.