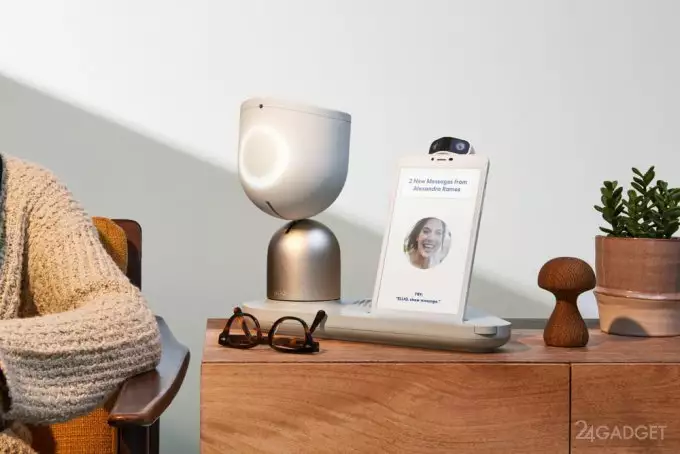 Israel-based Intuition Robotics showcases the ElliQ smart system for seniors at the Consumer Electronic Show 2019. Many face social exclusion with age. They have less energy to lead an active life, and besides, their health suffers with age. ElliQ aims to solve this problem by providing a circle of communication and leisure.
The robot consists of three modules: a base dock, a rotating head on a stand and a tablet-like device. All of them maintain contact with the user through cameras, microphones, motion sensors and speakers. The moving head on the stand, responding to the owner's voice, imitates movements that indicate the interest and focus of the device on the conversation.
ElliQ can listen to commands and talk, read letters and news, tell the weather and calendar information, show photos or a favorite movie, play some verbal game, joke and even argue. And also remind you of taking medication, food and walking. The main thing is the availability of information in the database, which remotely able to correct caring relatives. The system costs $ 1,499, another $ 50 monthly is the price of a compulsory subscription.