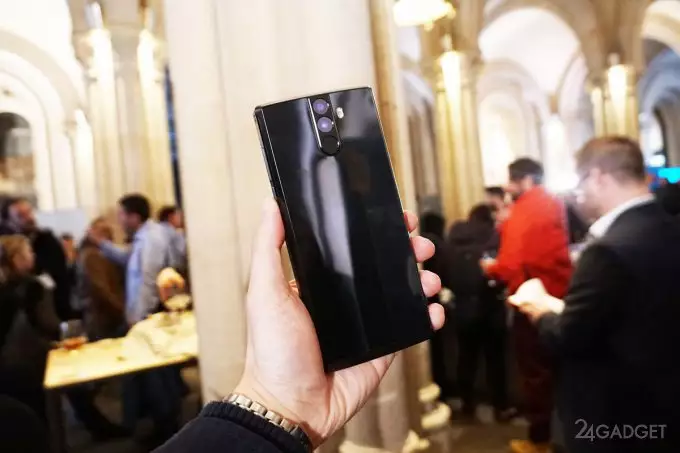 Energizer, known worldwide for its battery production, brought a monsterous Power Max P16K Pro smartphone with a 16,000 mAh battery to the MWC 2018 in Barcelona, which makes the mobile device one of the most autonomous on the market.
True, employees of the GSMArena online edition could not turn on the model, as it turned out, the manufacturer presented only a prototype, but the characteristics of the future commercial version are already known. Energizer Power Max P16K Pro will be a smartphone with the characteristics of an affordable "average", that is, a decent "workhorse" that can withstand a busy day, a day or several shifts in a row. The device weighs an impressive 300 grams, and its thickness is 15.2 mm, which is twice as much as many smartphones. However, as the correspondent noted, despite the impressive dimensions, the device is convenient to hold in your hand.
Energizer Power Max P16K Pro is equipped with a 6-inch Full HD + display (1080 × 2160 pixels) with an aspect ratio of 18: 9, a fingerprint scanner, an 8-core MediaTek Helio P23 processor and as much as 6 GB of RAM. There is a dual main camera with a resolution of 16 + 13 megapixels and a dual front camera with 13 + 5 megapixels. Symmetric USB Type-C port and supports fast charging with a capacity of 12 V. Charging a battery with a capacity of 16,000 mAh will take about 90 minutes when using USB Power Delivery. But other gadgets will not be able to eat from Energizer Power Max P16K Pro, and this is strange.
The manufacturer does not inform when the smartphone enters the market and what will be its cost.