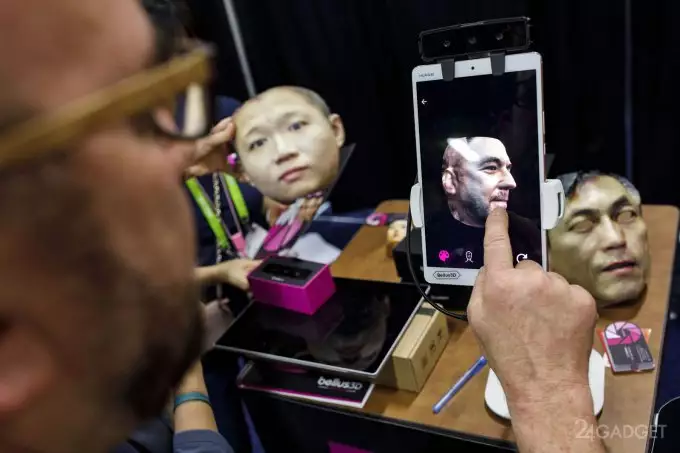 At the International Consumer Electronics Show (CES), Bellus3D introduced a commercial version of an advanced 3D camera, which they are planning to launch very soon. A year earlier, at the same exhibition, the company's specialists demonstrated only a prototype of the development, which struck experts with the accuracy of instantly created 3D volumetric images.
The set of sensors that the camera is equipped with makes it possible to obtain a virtual copy of the face in 3D format. To this end, Bellus3D uses an IR module that determines the volume and facial features, and with the help of another module, an image in color is obtained. To create a 3D model, special software combines the data of both sources together, as a result of which the camera produces a 3D model of the user with all the smallest details, right up to the wrinkle grid.
Bellus3D Face Camera Pro connects to a smartphone and tablet via USB Type-C. According to experts, a new product can cost about $ 500, but the attitude towards the gadget is ambiguous: many believe that it is outdated as a separate device, but will cost too much for a toy. Currently, Bellus3D is developing a camera design that can be built directly into Android smartphones , which, in turn, will allow them to compete with the latest Apple iPhone, which uses Face ID authentication technology. But this causes difficulties, because at this stage the gadget itself is very bulky.