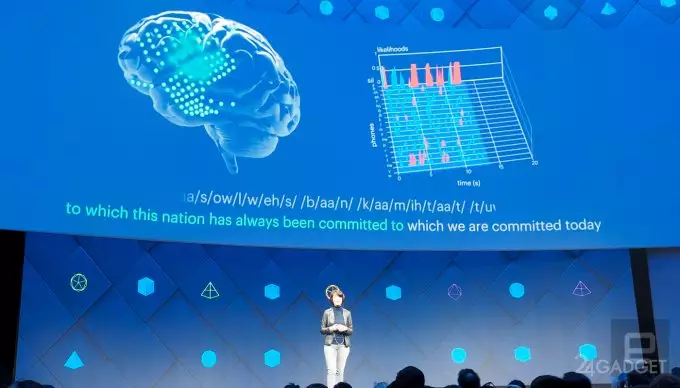 As part of the introduction of virtual reality technologies, Oculus, a Facebook-based company, introduced interesting new products: two 360-degree cameras and a sensor that can translate thoughts into printed text.
The first panoramic camera is equipped with 24 touch sensors. The second model, simpler, uses only six similar sensors. Both gadgets are ready to record video content with six degrees of freedom, so the user no longer needs to further process the video to get a 360 degree picture. It is clear, without distortion. However, if post-processing is still necessary, the owner of the device can change the background in two ways and end up not at home on the couch, but on a tropical island, for example. The developers are confident that such functions will allow developing a creative beginning in Facebook users. Due to the use of the principle of volumetric capture, the design of gadgets has remained quite simple, which means that they will not cost sky-high money and will be able to get the widest distribution. After passing the licensing procedure, such modifications with their own modifications can be released by all partners of the brand. The second interesting novelty, Silent Speech, is ready to transcribe up to a hundred words per minute, which is five times faster in typing speed than when typing from a smartphone. Most likely, the first versions of the Silent Speech neural interface will be able to give only unambiguous answers, but over time, the technology will use advanced functionality – up to the transmission of emotions, which will allow the method not to be limited to an English-speaking audience. Now the project is at the initial stage of development, but 60 people are already involved in it, including experts in the field of machine learning and neuro prosthetics. As a tool for reading brain information, it is proposed to use non-invasive sensors that will measure brain activity and recognize signals associated with speech or writing text. At the same time, as Regina Dugan, the head of the Facebook Building 8 innovation department, assures, the system will decrypt only those thoughts that the user wanted to share, avoiding random advertisements. As it is planned to put into practice, the company does not specify. But it often happens that, due to the emotional state, some thoughts swarm in the head, and we express something completely different. It is also unclear how privacy and confidentiality will be addressed.
Still in Building 8, they are working on a technology that allows you to "hear" sounds in your skin. The software converts the audio signal into frequency components that are reproduced using 16 drives in a special device on hand. After training, a person begins to distinguish individual words. While there are only 9, but gradually the system will expand the number of supported words to one hundred.