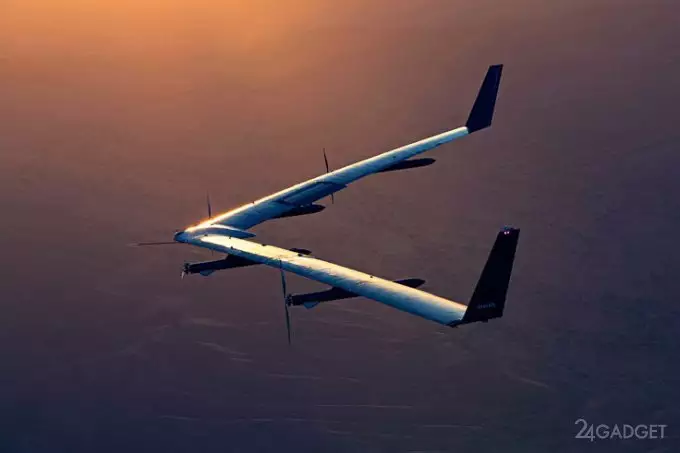 Facebook has announced the successful testing of the Aquila drone, designed to distribute the Internet in the most remote corners of the Earth. The second version was in the air for 1 hour 42 minutes. He sat on a 150-meter platform, sprinkled with sand.
Recall, the first version of Aquila could not land due to strong gusts of wind. Tests were held in December 2016. Over the past time, developers were able to take into account all the errors and shortcomings. The device has a lot of new touch sensors, improved handling and throughput. Resistance during landing was improved with the help of spoilers, they are installed on solar panels. The aerodynamics of the model were improved due to the greater smoothness of the body. The probability of damage is minimized due to the horizontal installation of the propellers.
In practice, such an upgrade gave an increase in flight speed and altitude by almost 200%. However, developers do not seek to create an ultrafast device. Firstly, a speed above 24 km / h does not need a drone. Secondly, the stability of summer remains in the first place. According to the idea, Aquila will fly for months at an altitude of 18-27 km above the ground, providing Internet in an area with a diameter of about 100 km. It is planned to use lasers for broadcasting, which will transmit data ten times faster than existing technologies.