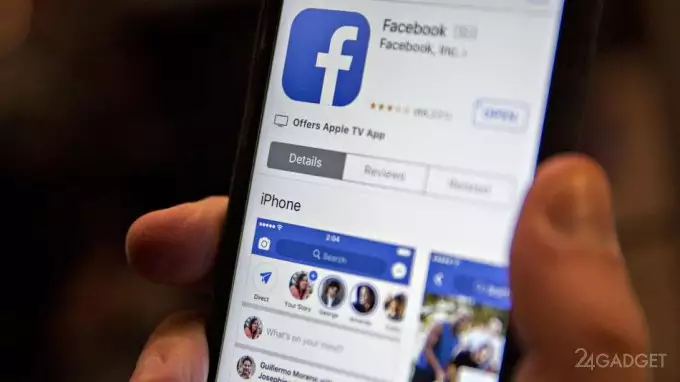 The social network Facebook has introduced draft changes that will take effect in the coming days. The main innovations touched the sphere of management and protection of personal data, this is due to the recent scandal caused by the leak of confidential user data.
Firstly, the mobile application Facebook will be updated. The developers promise that the new version will be easier for the user to perceive. All profile settings will be placed in one department. There you can see which personal data is available for other applications, and which are protected from them. Facebook tried to maximize attention and protect user privacy, the new Privacy Shortcuts menu serves these purposes. In this section, users will be able to track their activity on the social network: search history, the information that they "shared" with friends, and also regulate the display of ads.
Another innovation will be the ability to download all personal data: from posts to contacts. The ability to selectively delete posts, likes or comments will also be added. The user agreement was updated to better understand the conditions of Facebook's working conditions, what information is accumulated and used by the social network. Recall that the scandal surrounding Facebook flared up due to the use by psychology professor of data from the social network for research. And more importantly, the further transmission of this data to the Cambridge Analytica statistical agency. It is assumed that this information was used by the current US president in the election race.
Mark Zuckerberg was invited to the U.S. Congress for a hearing to testify and clarify the situation. Earlier, Zuckerberg in the most top newspapers in the world apologized to users for the leak of information, but some found the gesture of the head of the social network formal and insufficient. As a result of the launched hashtag #DeleteFacebook (# delete Facebook), in addition to ordinary users, Tesla, SpaceX, Playboy and Sonos left the platform. The company's market value fell by $ 100 billion, which is 21.6% of the total value of Facebook.