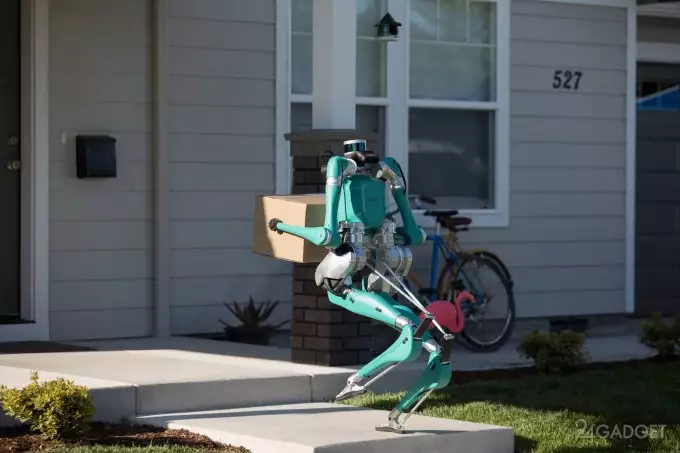 Ford and Agility Robotics have teamed up to offer a new concept for delivering orders without the participation of people. The package to the customer's door is delivered by an unmanned minivan and a two-legged Digit robot, which can lift loads up to 18 kilograms.
How do partners work? The machine brings the robot and cargo to the customer's house. Once in place, the robot independently gets out of the body, takes the package and carries it to the door. Digit is equipped with a lidar and several cameras, in addition, information about the current situation and a detailed map of the area via wireless channel sends him a minivan. He recommends the robot an optimal route to the customer's door.
Digit can climb stairs, avoid obstacles, walk on uneven surfaces. The robot is light in weight, and this saves battery power for working during the day. When it is launched offline service is still unknown. They plan to launch the Digit model very soon – in 2020.