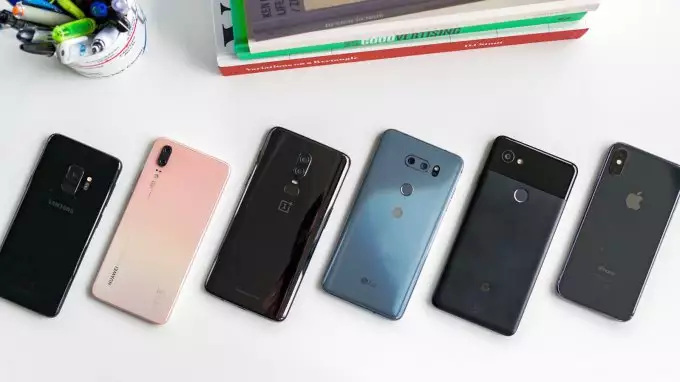 Are you familiar with a situation where you urgently need a smartphone, and the battery treacherously squeaks? You carry a charge and a power bank with you, so that you are always ready to fight turning off the mobile device and with nostalgia remember the times when phones were not charged for weeks. So what is the problem, why modern devices require constant recharging? The Washington Post conducted its own experiment and the conclusions turned out to be quite logical: new technologies are developing rapidly in all areas except the battery. For its experiments, the publication used 13 flagship smartphones. A negative dynamics was noted between the year of release of the smartphone and its autonomy, the fresher the smartphone, the less time it works. The only exception was the iPhone XR, which improved autonomy and worked for a record 12 hours 25 minutes.
After conferring with technical experts from CNET and the Tom's Guide, journalists came to the conclusion that high-resolution OLED displays and increasingly high-speed wireless internet were to blame. These findings explain the leadership of the iPhone XR, which received a modest IPS-screen with a small resolution. According to experts, batteries increase capacity by an average of 5% per year, while the smartphone's fullness with technological capabilities and programs is growing at a faster pace. The pixel density of screens (ppi) also increases with more significant dynamics than the battery capacity. Thus, the power consumption of flagship gadgets is growing faster, and this is despite the fact that OLED panels are initially considered more energy efficient relative to screens created using other technologies.
Of course, it is impossible to objectively evaluate the life of smartphones, people use them for different purposes and use an unequal set of programs and games, respectively, devices can show different dynamics of autonomy. In turn, The Washington Post recommended to reduce the backlight level of the gadget screen as a battery saver.