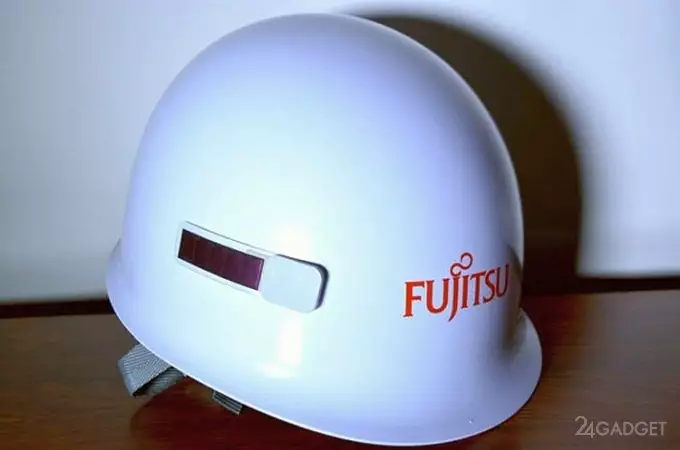 Already this month, Fujitsu Ltd will begin to deliver an updated version of PulsarGum. These Bluetooth beacons are powered by photocells. The previous model required lighting from 4,000 lux. The new version, to work normally, has enough illumination of only 300 lux. If the first digit is comparable to a shadow on a sunny bright day, then the second is similar to a dimly lit corridor at the enterprise. Fujitsu's PulsarGum beacons are completely independent gadgets that connect to the Internet. You can apply them anywhere. The manufacturer, for example, suggested using them to "label" construction workers, warehouses and enterprises. Sticky side beacon attached to a protective helmet. Data is collected over the company's wireless network. This gives a picture showing how staff moves around the territory.
The power of the Bluetooth transmitter built into the beacon reaches 1 mW, the frequency is 2.4 gigahertz. The gadget works according to the Bluetooth Low Energy standard, transmitting a signal at a distance of up to 10 meters. The dimensions of the product are 19 x 72 x 3 millimeters, weight – 3 g.
As long as the lighting intensity remains at 300 lux, the device transmits a signal every 1.28 seconds. Each beacon has its own identification code. So it is possible to confuse workers among themselves only if they decide to exchange helmets. By the way, devices cost about $ 65. In lots of a thousand pieces, they can be bought at half the price.