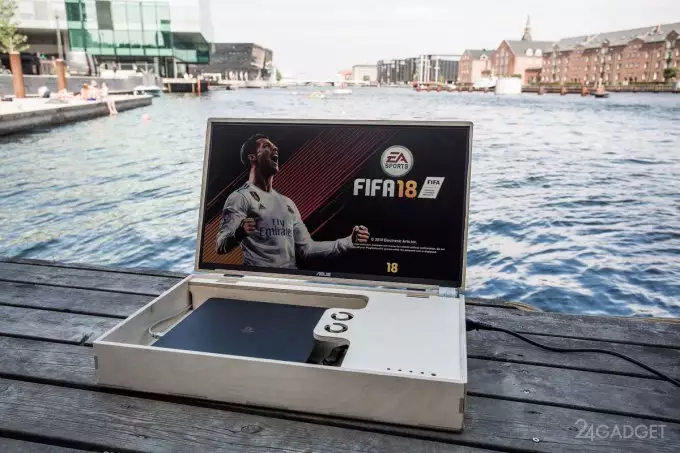 To play on modern Xbox One and PlayStation 4, you need a monitor or TV, so you can use them only at a party or at home. However, a team of engineers gave portability and mobility to the latest console versions.
It is provided by GameBoks – a special wooden box that remotely resembles a laptop with its structure. A monitor with a diagonal of 24 inches, a resolution of HD and a scan frequency of 75 hertz is already built into its upper cover. At the bottom there is a recess for hosting a game console, as well as a power supply, cooling system and speakers.
By setting the GameBoks on your knees, on the table or in the car seat, you can play. True, there is a small nuance. A connection to the mains is required since there is no built-in battery in the gadget. But the device was supplemented with a pen to carry it even more convenient. The main thing is that the power source is nearby.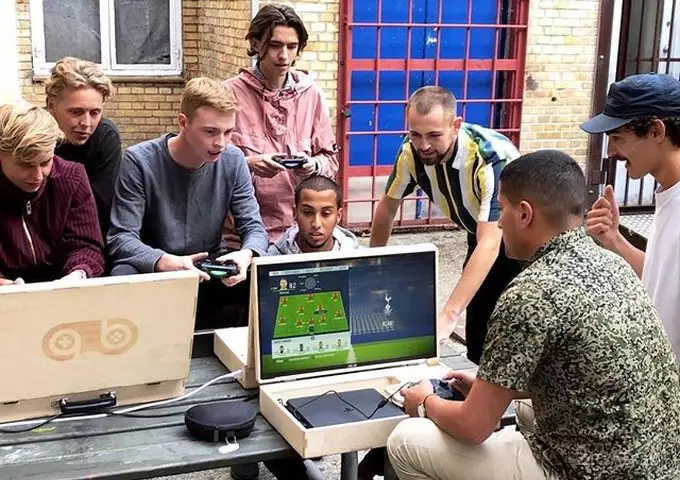 GameBoks pre-ordered for $ 399. The set is fully equipped, in addition to the console and games you do not need to purchase anything. Deliveries to the first customers are planned from March 2019.