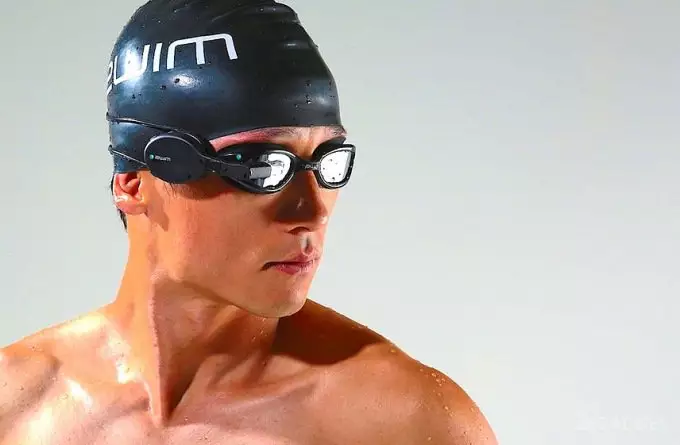 Training in the pool is useful to keep track of, so wearable devices that are water-proof are needed. However, it is often inconvenient for swimmers to use fitness trackers – it is too inconvenient to read information while on the move. Zwim swimming goggles with a built-in LCD display are designed to make training as productive and informative as possible. The device has a built-in sensor placed on the temple that records the heartbeat. On the screen in absolutely real time, various indicators of the swimmer are displayed.
The gadget monitors all the movements of its carrier, collecting many different indicators: the total duration of the training, the time of the current or last lap, the average or current heart rate, the distance covered, the calories added, heart rate zones, and the number of circles. Upon completion of the training, it is possible to synchronize the received data with the gadgets MyFitnessPal, Strava, Garmin. Zwim's WQVGA display easily configures desktops with 4 sections. In each, one or another controlled indicator can be displayed. Points are controlled using a physical key.
A gadget weighs 62 grams. Built-in rechargeable battery, which is enough for four hours of stand-alone use. The cost of the product is $ 395.