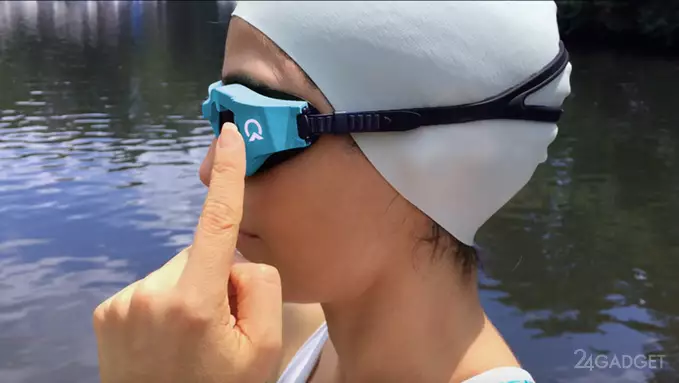 It is rather difficult to swim in the lake and the sea in compliance with the set course – the current and the wind can be carried from the finish point. For ordinary people, such nuances are of little concern, but this is an important issue for professional athletes. It is for such people that OnCourse Goggles glasses are designed to help the owner stay on track. Before starting the swim, the user needs to look towards the destination and press the button located on the case of glasses. Next, special sensors come into play that record any deviations from the specified point. When an athlete follows the right course, the indicators are green. If the swimmer does not move correctly, the LEDs in the eye cups of the glasses turn yellow, then red.
OnCourse Goggles are equipped with an electronic compass, an accelerometer, a microprocessor, proprietary software and a USB rechargeable battery. Another product is equipped with polarized lenses with protection against fogging and ultraviolet radiation.
Now, the prototype authors are raising funds for mass production. Pre-orders are accepted on the Kickstarter website. OnCourse Goggles pricing starts at $ 149.