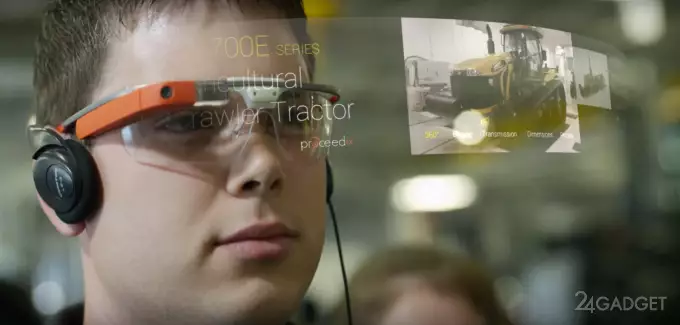 Despite the fact that smart glasses Google Glass are not widely used for a wide range of consumers, it is possible to effectively use them for production purposes. One of the world's largest manufacturers of agricultural machinery – AGCO Corporation (Atlanta, USA) began to use smart glasses on the assembly line.
AGCO has large industrial enterprises producing agricultural machinery. At one of its enterprises – Jackson (Minnesota), the corporation used Google Glass in the assembly of engines for tractors. Heather Erickson, a female employee who uses glasses, claims that the device made it much easier for the employee to get information and reduced the time it took to provide her with the necessary information about the engines and the location from the installation.
Using Google Glass, employees scan the identification serial number of component parts, get all the help information about them, view video and photo files directly at the workplace. Managing glasses with voice commands does not limit employee freedom. In addition, using smart glasses, you can transfer necessary information on a shift, leaving notes or dictating commands to your voice. Google Glass has also found application in the field of energy, entertainment and medicine. For children with autism, glasses allow recognition of the emotional state.