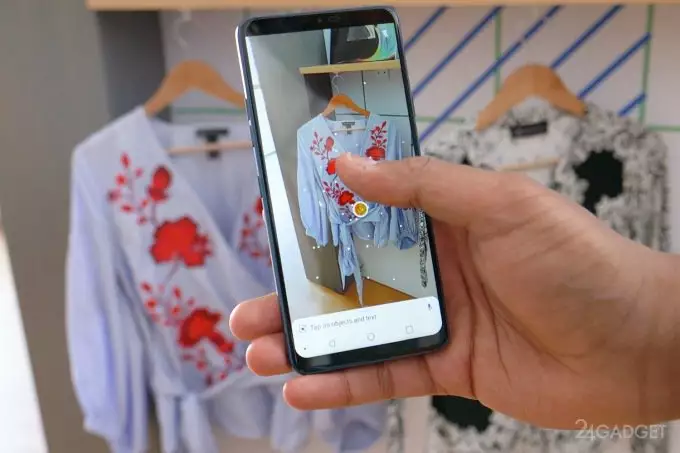 The Google Lens application, which relies on artificial intelligence technology in its work, already allows you to use your smartphone's camera to identify objects from an image (plants, animals, vehicles, clothes, etc.), scan barcodes and get detailed information about monuments or buildings. Now Google is adding new search features.
When you open the application, the camera is activated in search mode. If things fall into the field of view of Google Lens, you can find out more information about them (the program itself will put a \If necessary, it is enough to manually draw a circle around the object of interest in order to get new details about it.
The official Google blog explained that with Google Lens, for example, it will be easier to look for ideas to design your home or office. When the user sees in the photo a sofa that is ideal for his own apartment, he just needs to click on the Lens button or draw a circle around the object. Then Google Images will show all the information found about the desired item and indicate the places where you can buy a similar piece of furniture.
Google Lens is still available for English-speaking users of mobile gadgets with Android OS Marshmallow or higher in the United States, but they promise to present the application in other countries.