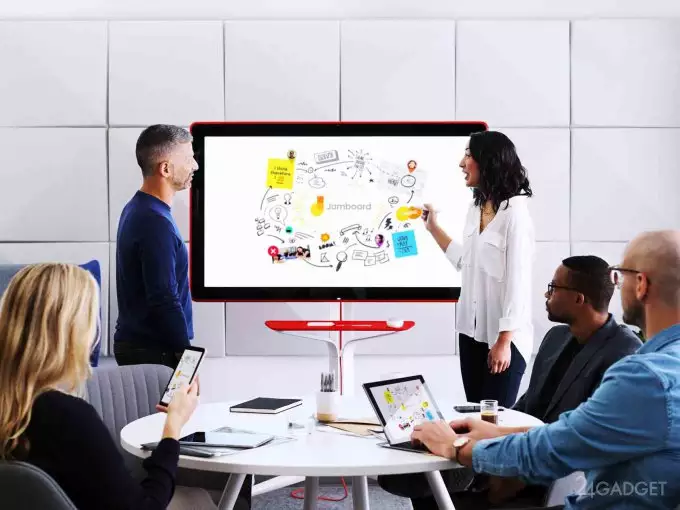 Jamboard sales started – Google has proposed the best solution for presentations and conferences. The model is equipped with a 55-inch diagonal 4K touch screen, built-in speakers and a camera, as well as an adapter for wireless Internet, USB and HDMI ports. Experts are confident that this solution will be popular among corporations practicing frequent meetings and teamwork, as well as academic institutions. The development of the project was attended by consultants and top managers of large companies.
You can write on the screen with your fingers or with a digital pen. All labels can be easily removed from the monitor with a special eraser. The system's performance is provided by the Tegra X1 quad-core processor, 4 gigabytes of RAM and a Gigabit Ethernet network controller. The graphics system uses the advanced Maxwell 256 architecture to ensure accurate and extremely accurate color reproduction. In addition to graphs and charts, you can open standard text documents on the screen – for this, the office suite G Suite and specialized applications are used. You can participate in conferences remotely – this feature is provided for all users of gadgets running on iOS, Android and Chrome OS.
The model is available in three colors: blue, red and gray. In each case, the purchase will come out at $ 5,000. A caster stand is sold separately for $ 1,350. Annual maintenance is valued at $ 600.