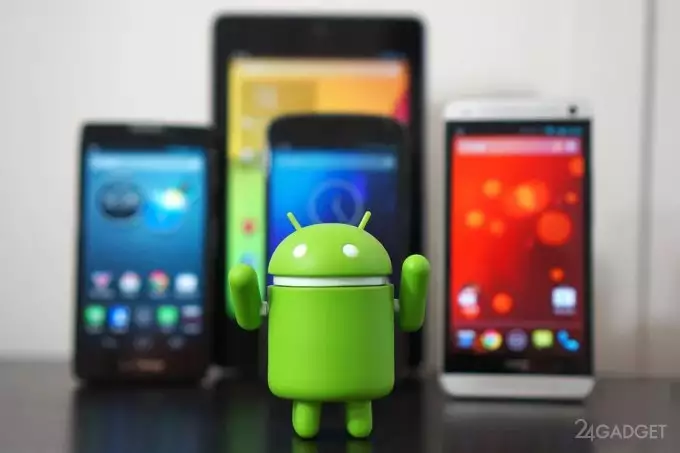 Google did not lose in its ongoing battle with the European Commission, but announced some changes designed to resolve the Commission's claims. In the EU, device manufacturers will have more freedom in choosing pre-installed services on Android smartphones, but they will also have to pay higher fees.
Earlier this year, the EU announced a record fine of € 4.3 billion for Google by the way it licensed its software and services for Android devices. For many years, Google's Android license has been an all-or-nothing deal. OEMs had to pre-download Google Search, Chrome, and other apps if they wanted access to the Play Store. Google has also restricted the use of incompatible Android plugs to companies with Android licenses. Most of this will change in the EU in the future. If a company wants to sell smartphones with the Play Store, it may refuse to pre-install Chrome and Google Search in Europe. This will free them for combining applications from other providers. Consumers will still be able to install Google applications from the Google Play online store, but, at least in the case of a search, functionality may be limited since the application will not be a system component. If OEM decides to take this new seemingly free path, Google will charge an additional fee, because the combination of Chrome and Search is the main part of the Android revenue model.
Google also wants to introduce new offerings for OEMs to encourage them to install Chrome and Search. These commercial agreements will allow device manufacturers to add applications from Google, even if competing services were also preloaded. The latest change is potentially much more problematic for Google. He will no longer stop his partners from selling devices with incompatible "forks" of Android devices that do not work with Android applications and services. Since Android is open source, anyone can modify it for their own purposes. Google does not like it when its partners do it because it can create confusion for the user and fragmentation of the platform. OEMs may supply such devices to the EU along with licensed Android equipment, but branched software will still not have Google services.
Google says the new license terms will enter into force on October 29, but only for the EU. In addition, Google continues to appeal the decision of the European Commission to cancel the decision. How the unspoken confrontation between Google and the EC will affect the cost of smartphones is not yet clear.