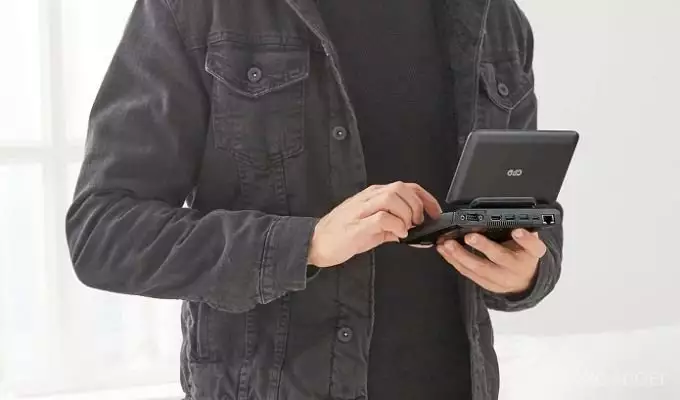 Manufacturer from China GPD has developed another laptop worth $ 299. The developer previously released a $ 650 laptop capable of launching GTA V.
GPD MicroPC case thickness is 23.5 millimeters, weight – 440 grams. The design has a folding device, with a touchpad, a small keyboard and a 6-inch display. The device is very similar to a miniature laptop. At the heart of the computer is an Intel Celeron N4100 processor with 4 GB LPDDR4 RAM and a 128 GB hard drive. The case has a lot of connectors: one USB Type C, three USB 3.0, HDMI, 3.5 mm headphone jack, RJ45. In fact, we are talking about a full-fledged computer running on Ubuntu Mate 18 or Windows 10 Pro.
GPD MicroPC pulls old games, can serve as a portable media player and so on. As the manufacturer promises, at full charge, the device operates for 6-8 hours.
Financing the production of the device is carried out through the Indiegogo site, it has already managed to collect an amount three times the required. You can buy a GPD MicroPC for $ 299. The first batch will be delivered at the end of the coming summer. Next, the cost of MicroPC will increase.