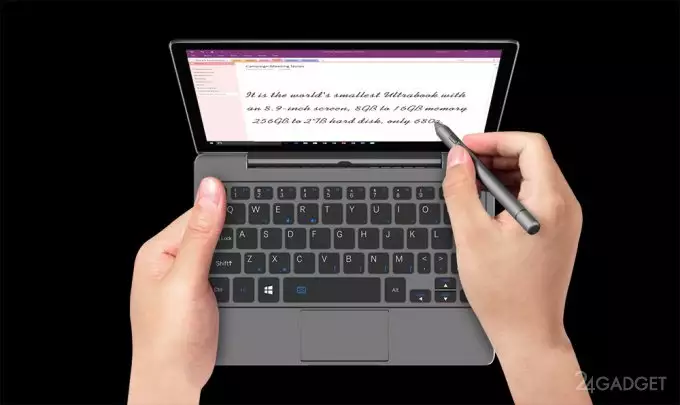 Ultra-compact laptop P2 Max – a new development of GPD, which will soon appear on the crowdfunding platform Indiegogo.
The novelty will have an 8.9-inch display with a resolution of 2560 × 1600 pixels, touch control, a fingerprint scanner, USB Type-C and Type-A ports, a 2 megapixel camera, a 3.5 mm headphone jack and a micro-HDMI connector.
Pocket 2 Max will be released in several versions. The minimum build will include an Intel Celeron 3965Y processor (Kaby Lake generation) with two processing cores with a clock frequency of 1.5 GHz and an Intel HD Graphics 615 accelerator, 8 GB of RAM and a 256 GB hard drive. Such a mini-laptop will cost $ 529.
GPD P2 Max with 16 GB RAM, 512 GB storage, Intel Core m3-8100Y processor (Amber Lake Y generation) with two cores with a frequency of 1.1-3.4 GHz will cost $ 729. The chip in this model contains the Intel UHD Graphics 615 accelerator.
, liliputing.com