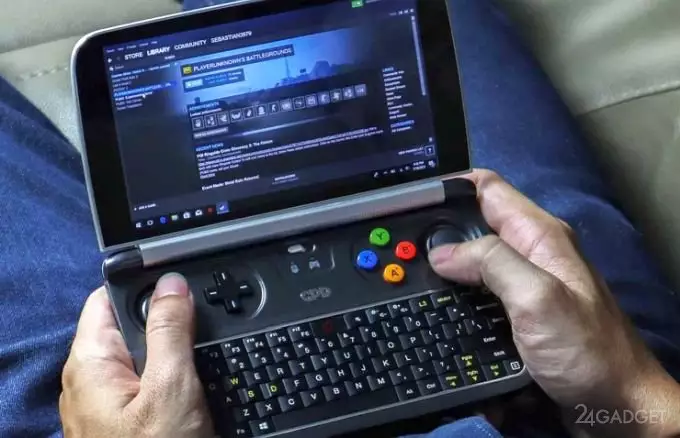 GPD specializes in the production of portable compact computers, and now it is working on a new product called Win Max. It is expected that the device will become the heir to the mini-laptop GPD Win 2, released last year. The new development can serve as a portable console and laptop.
Information about the new product is published on the official Discord channel of the manufacturer. There are photos of the gadget motherboard. According to GPD representatives, Win Max will have a PCIe M.2 drive and AMD's Ryzen V1605B quad-core hybrid processor (Ryzen V1000 line). The same chip is in the new version of the Smach Z portable console.
Win Max from the GPD should also receive Bluetooth, Wi-Fi, a microSD card slot, HDMI output, one USB Type-C port and several USB Type-A. Complement the device with traditional controls for classic gamepads. The release of new items is likely to take place a little later this year. The cost of future news is not announced.