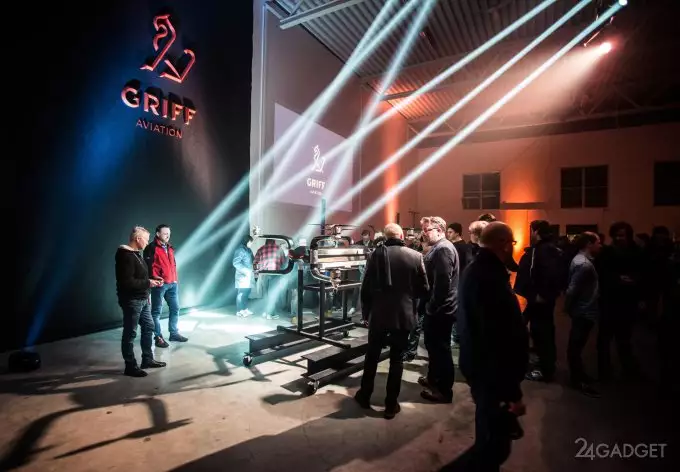 Most known drones are light and not too heavy, if you do not take into account military UAVs. But the Griff 300 drone from the Norwegian developer Griff Aviation is a completely different matter. With its own weight of 75 kg, it is capable of lifting up to 225 kilograms of cargo into the air. There is room for a complex load. All this makes it possible to use the apparatus for servicing high-rise structures, fighting forest fires and in search and rescue operations. In addition, according to the manufacturer, the drone makes little noise, and therefore can fly over the territory of national parks and reserves. The novelty has already received the necessary permissions for operation from the European Aviation Safety Agency (EASA) and the Federal Aviation Administration (FAA).
The cargo drone belongs to the class of octocopters. Eight propellers with their own electric motors are responsible for its movement. The installed battery is enough to complete 30-45 minute flights, depending on the severity of the load and flight mode. Griff 300 is controlled by a complete radio wave remote control. In addition, first-person broadcast control is available. However, for this it will already be necessary to order a special mobile station for a fee.
Despite the impressive carrying capacity, the Griff 300 is not intended for transporting people, but the developer plans include the release of the next unmanned Griff 800 transporter, which will have a carrying capacity of up to 800 kg with the option of a cabin for carrying passengers. When a new drone is presented, it is not reported, as well as the cost of the current news.