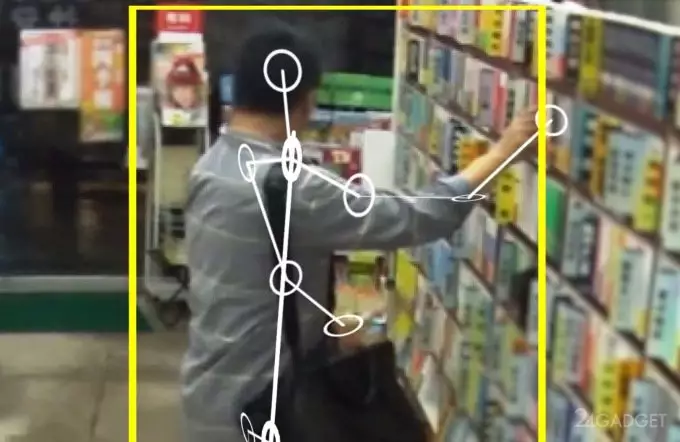 Japanese engineers demonstrated AI Guardsman. Their new video surveillance system is equipped with artificial intelligence. With his help, Guardsman, analyzing the behavior of visitors to the store, calculates whose plans include theft of products.
The neural network is trained in the behavior of store thieves on an incredible number of recordings made by surveillance cameras. So artificial intelligence will be able to determine if a person decides to steal something. He identifies characteristic habits: the search for blind areas, ridiculous looking at other people in the store, and so on.
After the AI sends an alarm to the guard. The guard can only go to the suspicious visitor and check his bags and pockets. Guardsman will not connect to the common database of criminals. This way, the system can be open-minded to a wide variety of people. Currently, the company sells this video system to Japanese stores for $ 2,100. Another $ 40 will cost a subscription to the analysis option for AI.