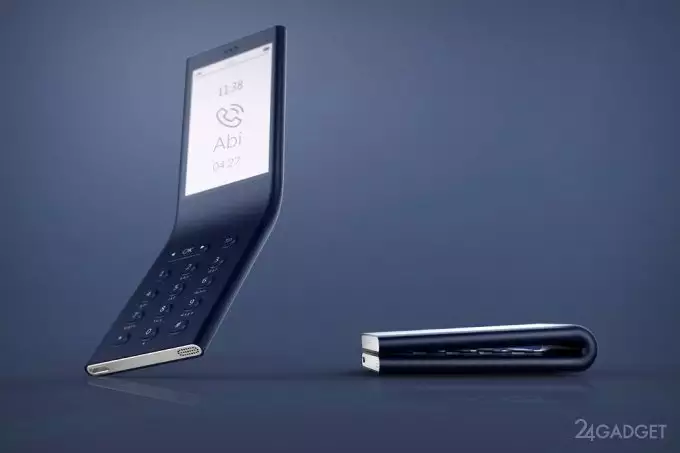 The market continues to expect real devices with flexible cases, well, or at least only displays. But manufacturers are either not yet technically ready to massively implement their ideas, or they need a high-quality creative impetus. By the way, this is the message sent by designer Mike George.
The concept of his new Halcyon flexible phone has become a cross between a super-smart smartphone and a classic clamshell. Instead of a hinge, more modern connections are used here, so the gadget looks very stylish.
The display of the new product is monochrome, the buttons are also traditional mechanical. Despite this, it is equipped with a USB Type-C port for recharging and can work in PayPal. Since not all users need advanced functionality, it is possible that in the case of a project, such a model will be successful in the market.