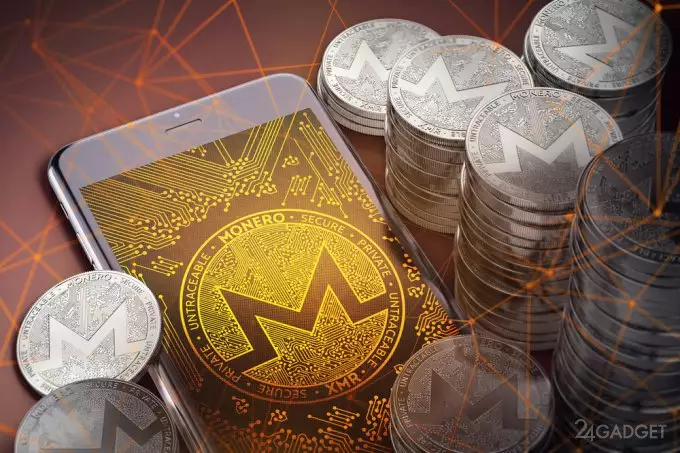 TrendMicro researchers investigating security issues have identified the latest malware running on Android devices. He was called HiddenMiner. The software is designed to mine the Monero currency. Overloading the processor can damage the attacked device. Researchers have explained that HiddenMiner is similar to many other programs. True, in his code there is no optimizer, controller or switch. In other words, it will continuously mine Monero. He will not stop until he has completely exhausted the resources of the gadget. According to experts, HiddenMiner, by its nature, can cause overheating of an infected device, as well as its malfunction. This is not the first software of its kind. Last year, cybersecurity experts at Kaspersky Lab identified Loapi. This Android Trojan can physically bring a gadget out of standing, overheating it. Researchers explained that there is a similarity between the two malware. The method that allows Loapi to lock the display, requiring administrative rights on the device, is similar to that used in HiddenMiner.
Experts have even identified Monero cryptocurrency wallets that are associated with malicious software. A certain HiddenMiner operator managed to withdraw 26 XMR from one such wallet, which slightly exceeds five thousand dollars. Disguising itself as a legitimate application updating Google Play, it forces users to activate it as a gadget administrator. The pop-up window will pop up constantly until the user clicks "Activate". When permission is obtained, HiddenMiner will start mining Monero in the background. Trying to hide on infected devices, the malware uses a transparent icon and also leaves the application name empty. If you activate it under the administrator role, HiddenMiner hides the application even in the working programs section. They also apply anti-emulation techniques that prevent detection with automatic analysis. Moreover, users will not be able to remove malware until the administrator privileges are revoked from it. In this situation, HiddenMiner will block the display of the device, taking advantage of the vulnerability in the Android OS.
Malicious spreads through third-party stores. So far, he has attacked Android devices only by Indian and Chinese users. But, according to experts, he can get to other countries.