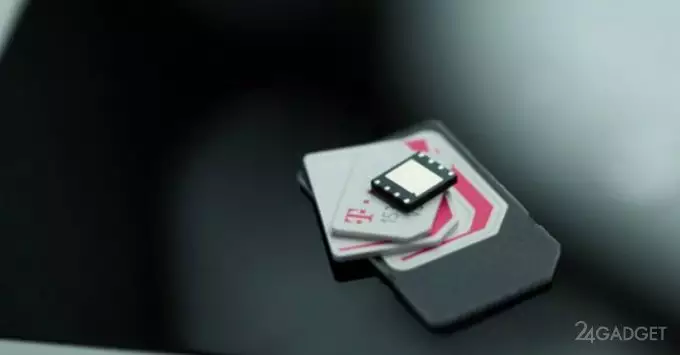 eSIM is a digital SIM card technology that has been implemented in the new iPhone. According to Alexander Popovsky, Executive Vice President for Corporate Strategy and Business Development of VimpelCom, this technology has aroused interest among Russian operators: they look at eSIM and in the future do not exclude its implementation.
Essentially, eSIM is a subscriber's identification module integrated into a smartphone, which makes it possible to dispense with the usual SIM in order to use the services of an operator. Popovsky described the two prospects for introducing eSIM: on the one hand, it can reduce subscriber traffic, and on the other, it will contribute to the development of a new business model due to the longer use of an electronic sim card.
This will simplify the life of users, because as a result of the introduction of new technology, you will not have to visit the offices of cellular companies in order to switch between networks of different operators. In addition, some problems have to be solved: in the Russian Federation, the SIM card number is fixed in the subscription agreement, and with eSIM technology, a new way of regulating customer identification is proposed; In addition, some devices are purchased abroad, so it will be necessary to develop specific scenarios for connecting / disconnecting subscribers to eSIM in our country. Tele2 is currently analyzing the potential demand for eSIM and evaluating the technology used by manufacturers to introduce a new service in the future. The XS, XS Max and XR iPhones, which were introduced on September 12, support eSIM, but only after the software update is scheduled for fall will this technology become available on smartphones.