One of the innovations in Windows Vista was widgets – small utilities that were attached to the desktop and showed up-to-date information (weather, exchange rates, news, system summary). Users disliked Vista, and vice versa, many liked the widgets and were even ported to Windows XP. There are no native widgets in Windows 10, but there are third-party widgets, including stylized Metro tiles.
How to add widgets in Windows 10?
Install Win10 Widgets. It is free and allows you to display the clock with the date, battery level, information about the place left in the drive, volume slider, as well as indicators for loading the processor, memory, memory and Wi-Fi network.
You can download Win10 Widgets from the official site, and immediately after launch it displays all available widgets. You can hide the unnecessary, and the remaining ones you can customize for yourself: change the position on the screen, size, transparency level, etc. System widgets replace the "Task Manager" – you do not have to keep it running to monitor resource consumption and be able to see how much your PC is loaded.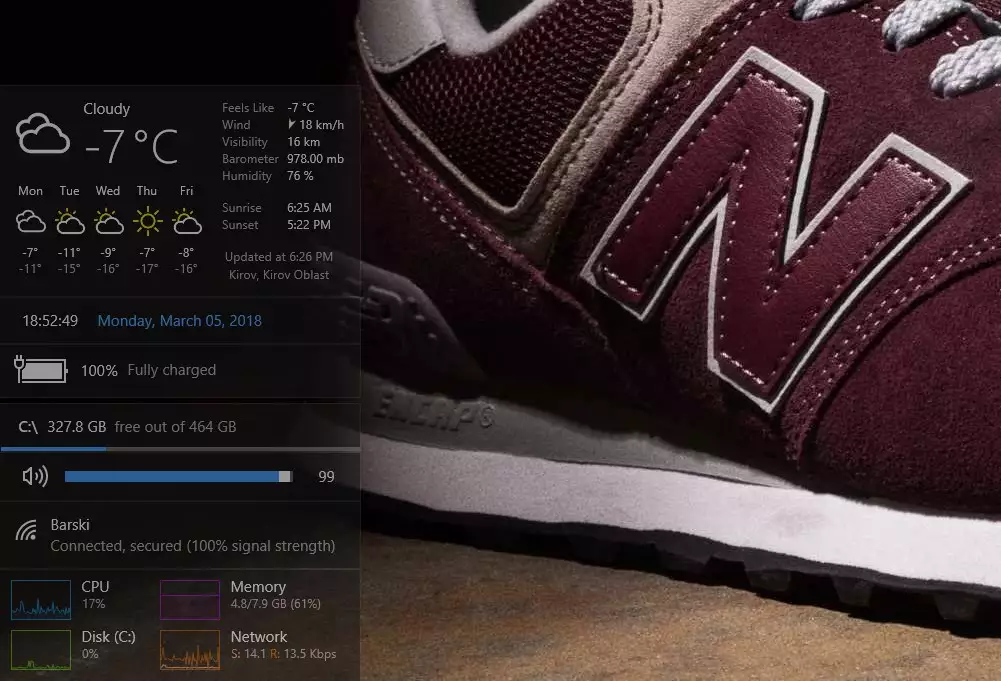 Widgets themselves consume RAM (about 16 megabytes) and lightly load the processor. Installing them on a laptop or tablet is not the best solution, but for a desktop such a load will be invisible. Of course, the fewer widgets on the table, the less resources they consume, so it's better to leave only those that you really need.