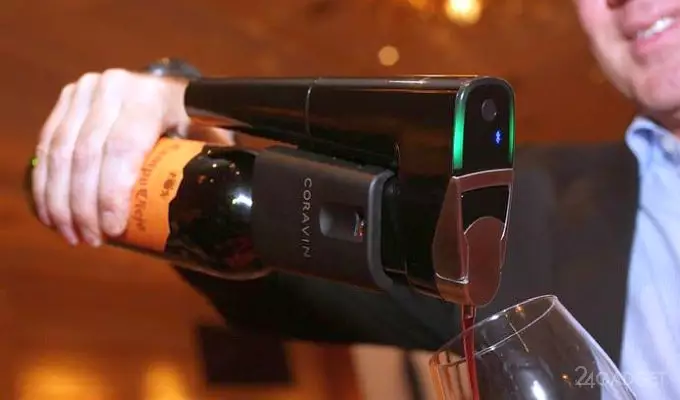 Coravin Model Eleven is a practical "corkscrew" that opens the wine and preserves all the properties of the drink as if the bottle had not been opened. A new gadget that can be a great gift for wine connoisseurs. After all, with this device, the contents of the bottle can be poured into the glass without pulling out the cork.
A special hollow needle pierces the cork, so that the bottle remains closed and the wine does not have oxygen. And that's not all. 8caa42f5a9df53968033bf99609e44f68caa42f5a9df53968033bf99609e44f68caa42f5a9df53968033bf99609e44f6Very simple: you need to enter information about wines from your stocks into the application. Then specific events and a list of dishes are introduced, and the gadget will offer the most suitable drink in this case.
The algorithm works together with Delectable, one of the largest wine database in the world. This application can take pictures and recognize wine, as well as analyze the relationship between food, drinks and events. The Covin Model Eleven will enter the market this fall, and its cost with the application will be considerable $ 999.