After purchasing a new iPhone 11 or iPhone 11 Pro, many users wonder how to turn off or reboot the smartphone. This information will be especially relevant for those who buy an Apple smartphone for the first time or migrate from an iPhone 8 or older devices.
There are slightly different ways to reboot and turn off these models.
How to turn off the iPhone 11
Pressing the power button on iPhone X and newer devices as usual on previous models does not bring up the shutdown menu. Instead, the Siri voice assistant will be activated.
If you turn off Siri or turn off the activation by pressing the side key, a long press on the side key will not work at all. One of the following ways to turn off your iPhone is to turn it off:
1. Switching off via settings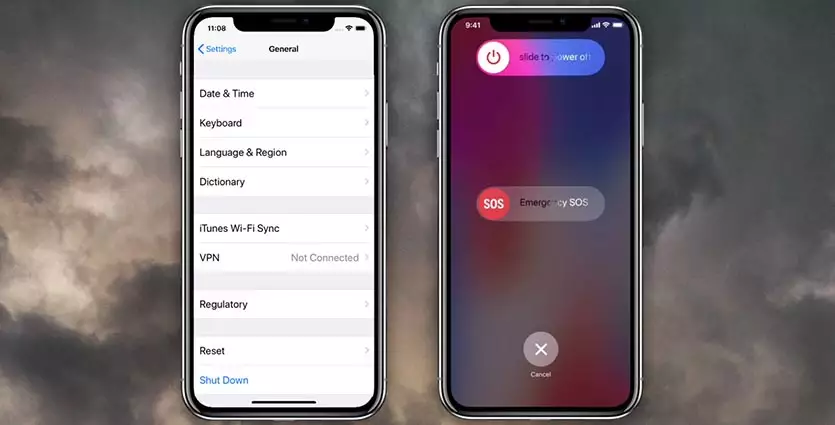 The shutdown button for this case has long been hidden in the depths of the system.
Go to Settings – Basic and at the bottom of the page, you can see the Turn off button. As soon as you press it, the usual slider appears, one pile, and the smartphone turns off.
When helps: when you need to turn off your smartphone for a while so that it does not lose its battery power.
2. Switching off via the emergency call menu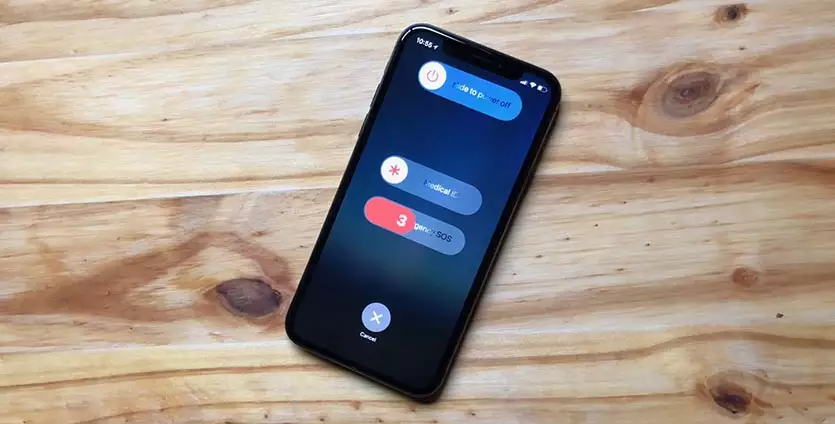 Pressing the power button and either of the volume buttons on your iPhone with Face ID brings up an emergency call menu. This way you can call emergency services without unlocking your smartphone, see your owner's medical records, and of course restart your iPhone.
When it helps: when to turn off your iPhone even without entering your unlock password or face scan.
How to reboot iPhone 11
There are three ways to reboot:
1. Switching off and on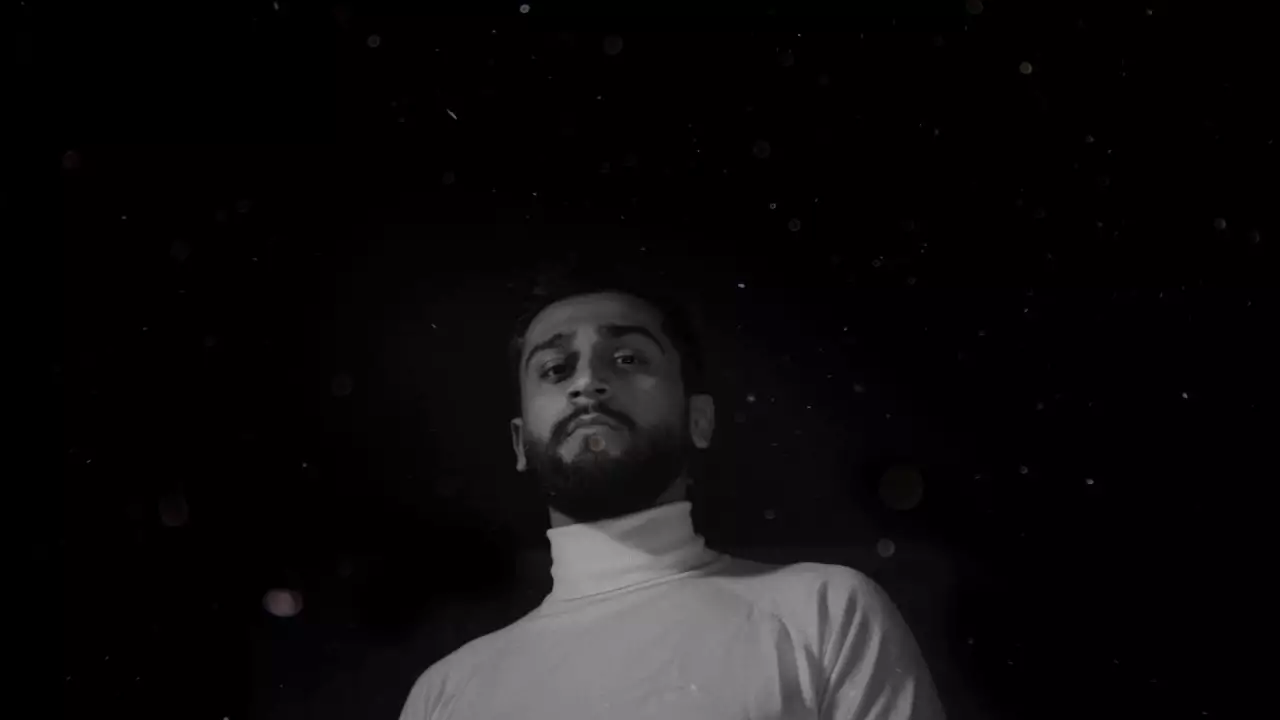 Simply press any volume button paired with the side button on the opposite side of your smartphone until the mute slider appears, move the slider and wait for the iPhone to turn off. After muting, press the power button to turn it on again.
When it helps: This method is useful if your iPhone is starting to malfunction, an application is not running, or Bluetooth headphones are not connected. The first and most effective way to deal with such failures is to turn your smartphone off and back on again.
2. Hard Reset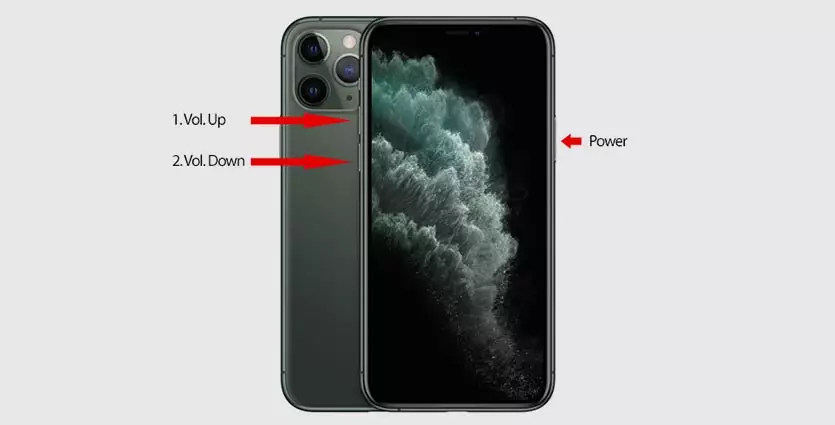 Such a reset also helps to get rid of all kinds of glitches and problems with the iPhone. It can be performed either on a running smartphone or when it hangs.
If the gadget doesn't respond or just want to restart your smartphone quickly: press and quickly release the volume up button, press and quickly release the volume down button, then press the side button and don't release it until your iPhone reboots.
When it helps: this is the only way to help when your iPhone hangs up. You can use it to fight glitches and system malfunctions.
3. Special button for rebooting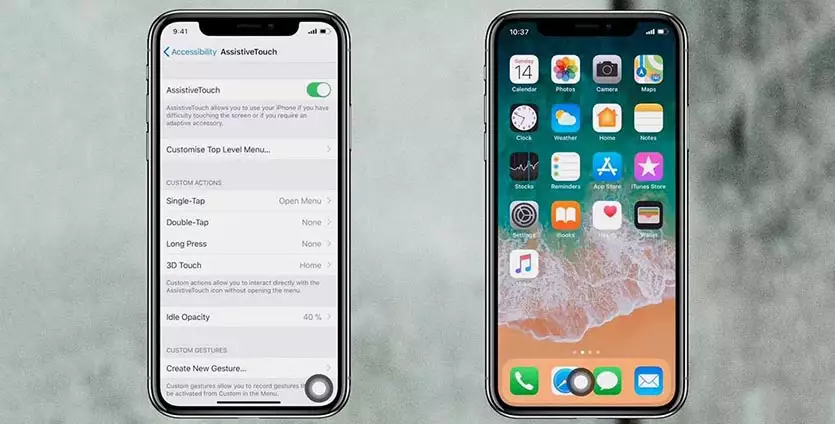 Using the AssistiveTouch menu you can create a virtual button to reboot your smartphone.
Go to Settings – Universal Access – Touch – AssistiveTouch and activate the main switch. Now add the Restart button to the menu.
You can add it to the top-level menu, set it to restart with a long press or double-tap.
When it helps: this chip is convenient to use if you want to control your smartphone with one hand. Add volume control, mute and other buttons to this menu, then you can manipulate without pressing physical keys.