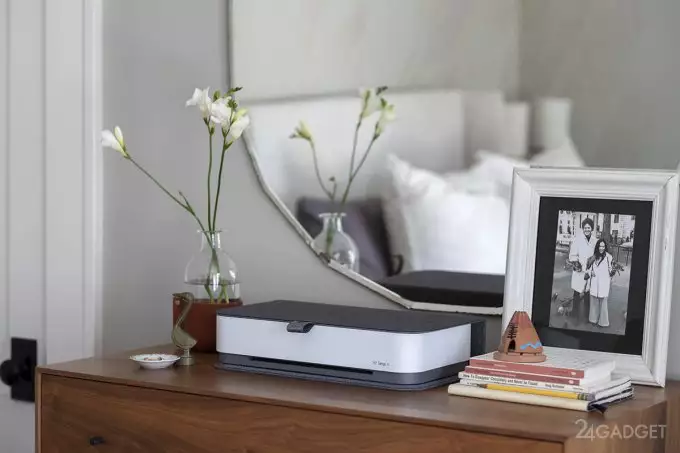 HP Tango – a new manufacturer's vision for a modern printer for the home. It was created exclusively for users of mobile gadgets.
HP paid great attention to the appearance of the device. Once assembled, it doesn't look much like a familiar printer, and if you add a branded cover-case made of cork wood or linen, the novelty will merge with the interior altogether. You can configure and manage the printer from a mobile gadget using the HP Smart – application for iOS and Android. If the Internet connection is active, you can print materials from anywhere in the world. There is also the option of scanning documents using the camera.
HP Tango does not even have a cable to connect it to a computer. The device connects to home Wi-Fi, supporting, among other things, Apple AirPrint technology. A smart printer can even control voice through Microsoft Cortana, Google Assistant or Amazon Alexa. True, in accordance with the instructions, virtual assistants will allow you to print only basic things, for example, a shopping list, calendars, children's coloring books, crosswords and so on.
The model is inkjet. At the near end of the cartridge resource, a notification comes to the smartphone. In color format, the print resolution will be 4800×1200 dpi, in black and white – 1200×1200 dpi. HP Tango will begin to be sold in mid-autumn. Without a cover, the model will cost $ 149. A linen cover will add another $ 50 to the price. The cork case should appear later. In a number of countries, customers are organizing a subscription ink delivery service – HP Instant Ink.