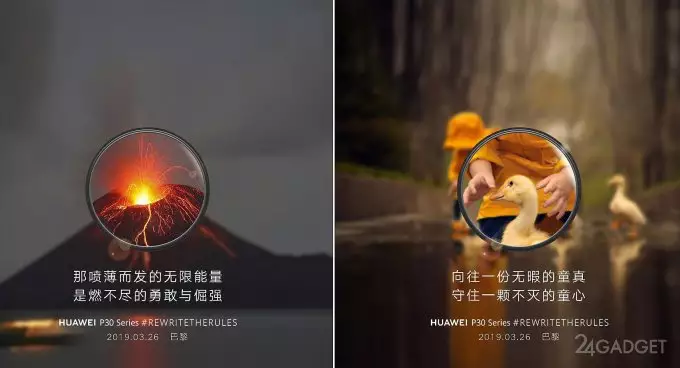 Very soon, on March 26 in Paris, the Chinese company Huawei announces the flagship smartphones P30 and P30 Pro. It is already reported that the new models will have an incredible camera with optical super zoom. They promise that it will provide a 5-fold increase in image without loss of quality. The manufacturer even decided to demonstrate the photographic capabilities of the new product by publishing examples of pictures taken allegedly on the P30 main camera on the Weibo social network. But this did not achieve advertising, but a scandal.
As it turned out, the pictures were not taken at all with the P30 Pro or P30, which was implied by the marketing campaign. A GSMArena reader found one of the images published by Huawei in the portfolio of photographer Jake Orson. A photographer took it using a professional SLR camera in 2015. We found on the network and a picture of a volcanic eruption, created a decade ago, back in 2009 by photographer Tom Pfeiffer.
Recall that earlier the company had already fallen into scandals due to unfair advertising, for example, with the photo capabilities of the flagship Huawei P9 and Nova 3. At the same time, there is a suspicion that Huawei specifically used anti-advertising to attract people's attention to the upcoming new product, in order to announce I didn't get noticed much. At the same time, not only Huawei tried to promote the advertising of the photographic abilities of its smartphones using pictures taken on a DSLR camera. So, Samsung accompanied the description to the portrait shooting mode of the Galaxy A8 Star smartphone with a photo from the photo bank, also made using a DSLR camera.