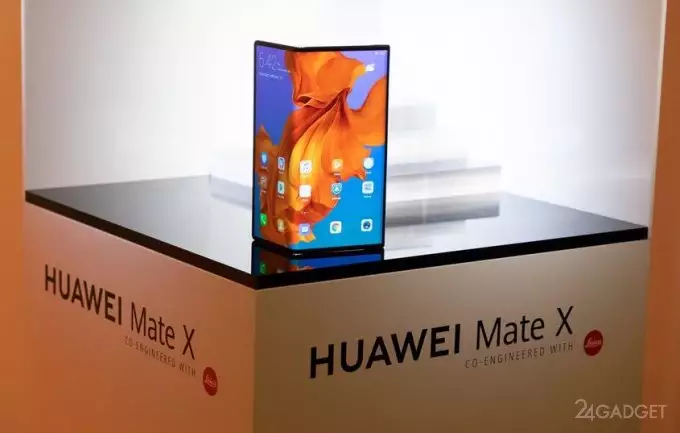 The race of smartphones with a folding flexible screen is gaining momentum. The failed attempt to launch Samsung Galaxy Fold served as an example for other companies. Huawei has decided to delay the release of the Mate X smartphone with a bendable display.
Earlier in the plans of Huawei, the presentation of the Mate X was scheduled for July 2019, but now the event is postponed to September. The developers decided to conduct more thorough testing to identify hidden structural and technological problems that reduce the stability of the smartphone with a bent screen. According to representatives of the company, manufacturers are focused on the release of high-quality products that are not able to harm the image and reputation of Huawei.
Another problem may be the possibility of using the Android operating system in the Mate X, due to the inclusion of Huawei in the sanctions list. According to the developers, the smartphone was ready even before the publication of the prohibition law and has the right to use Android and other Google services. This issue is currently being worked out. In case of refusal to use Android, Huawei promises to resolve the issue of using its own operating system in 6-9 months. In this case, the launch of Mate X will be once again delayed until the beginning of 2020.