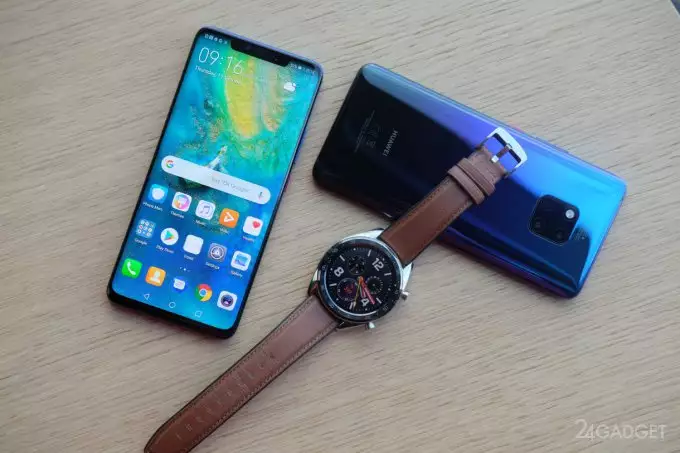 Huawei's fresh Mate 20 Pro smartphone got an amazing range of features, but it looks like it's another problematic flagship. A number of users reported a green glow around the edges of a curved screen.
The problem is especially clearly visible in dark conditions or when the Mate 20 Pro has a dark background, under these circumstances, the entire display at the edges glows in an ominous green color. Although there was no official statement from the company itself, one of the Huawei managers said that the fault was caused by the curvature of the screen, which at a certain angle gives a greenish effect. However, he added that users can contact a service center if the color cast affects normal use.
The explanation does not seem very convincing, especially considering that not every owner of the Huawei Mate 20 Pro reports inconvenience. Some say the problem is with the glue used to attach the screens, while others claim that only OLED panels made by LG are affected, while BOE is fine.
LG's OLED displays have more than once shown themselves. So the problems with them became the main problem of the failure of the Pixel 2 XL and in the next model of the smartphone the company switched to Samsung displays.