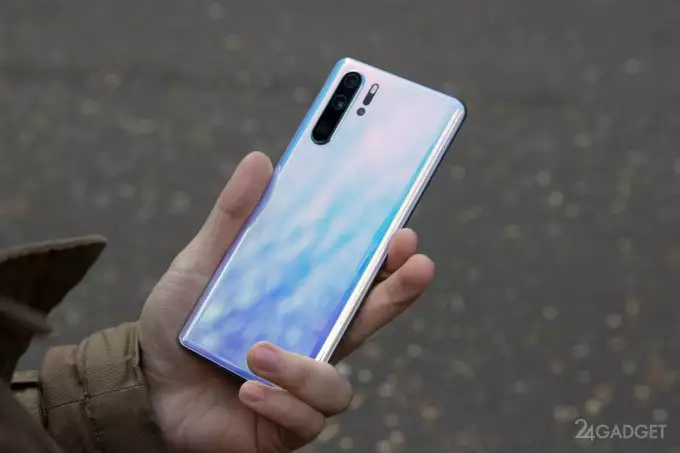 The flagship smartphone Huawei P30 Pro was subjected to detailed disassembly by the famous YouTube blogger Zach Nelson to study the design and layout of the gadget details, as well as to get acquainted with a unique video camera with a 5x optical zoom.
The compact design of smartphones eliminates the possibility of installing powerful optical systems. At the same time, there is a steady tendency to constantly reduce the thickness of the casing of mobile devices. In this regard, many developers have taken the path of creating local thickenings in camera locations.
Huawei engineers found an original design solution for placement in a thin camera body with 5x optical zoom. The camera sensor is not located behind the lens, but perpendicular to it, while the reflected light passes through the periscope lens. This allowed the unit not to leave the cameras beyond the borders of the back surface of the smartphone. This approach allows you to use cameras with even more than 5x optical zoom in smartphones. However, for this, the layout of the internal parts should be revised to free up additional space. The most obvious solution is to reduce the battery capacity and, as a result, reduce its geometrical parameters.