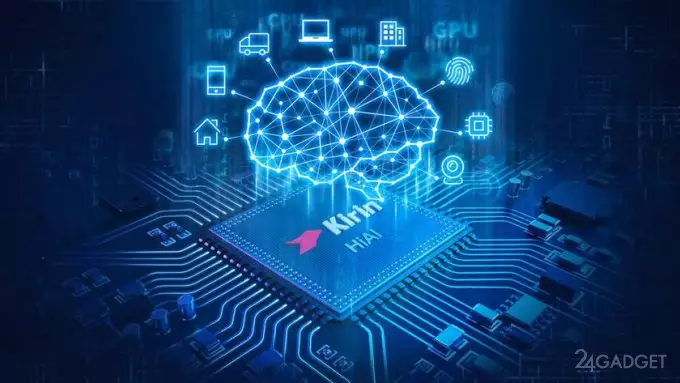 Huawei, which is subject to US sanctions, has to actively develop its own products that can compete with similar products from competitors and companies, the work with which is limited by the decree of the US government. The new Kirin 810 mobile processor, was the first chip in the Kirin 800 series, which is located in the intermediate segment between the top Kirin 900 line and the Kirin 700 series – an average level. The company also introduced a Nova 5 smartphone with the first Kirin 810 chip installed. It is noteworthy that the processor is made using 7-nm technology. Now the company has two processors: Kirin 810 and Kirin 980, using 7-nm technology. Qualcomm and Apple have only one such processor – Snapdragon 855 and A12, respectively.
The processor has eight cores: two Cortex-A76 cores (2.27 GHz) and six Cortex-A55 cores (1.88 GHz), as well as a Mali-G52 GPU. The Huawei DaVinci NPU neural unit on the platform is used for AI, while Kirin 810 has higher processing speed for artificial intelligence than Snapdragon 855 and Kirin 980. The developers also promise high-quality photography using the processor capabilities. Kirin Gaming + technology is also supported.
When testing AnTuTu, the Nova 5 with Kirin 810 got 237,000 points, which is higher than the Snapdragon 730 and Kirin 970, but inferior to the Snapdragon 845. At the same time, the Kirin 810 GPU will be 162% faster than the Kirin 710. In the near future, the Kirin 810 will be installed in other smartphones of the company.