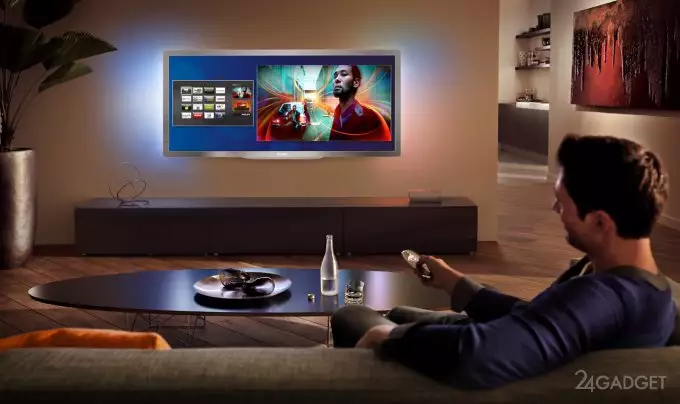 Chinese company Huawei is going to present its products in the TV market. According to insiders, the manufacturer plans to surprise us all with new products. The second largest supplier of smartphones in the world has assembled a separate team of specialists for a new niche. She is already developing hardware solutions with a user interface for the original device, designed to impress everyone with its quality.
As part of Huawei, the telecom team is recruiting people and also establishing contacts with leading suppliers of television panels. Here they decided to distinguish themselves from Xiaomi, which has conquered the market with its inexpensive panels. Huawei intends to focus on premium TVs equipped with 8K-resolution displays of 7680 × 4320 pixels and complemented by 5G-modules. Perhaps this is a decent competition for Sony, which already has premium TVs in its arsenal. Huawei has many 5G patents at its disposal. By licensing them, the manufacturer promised not to set too high prices.
Recall that experts have already announced the intention of the company after Xiaomi to enter the television market. And this despite the fact that the mentioned competitor managed to conquer a good part of the market, producing quite decent and at the same time cheap TVs, supplemented by various original functions. Oppo and Vivo, also electronics manufacturers from China, plan to enter the SmartTV market.