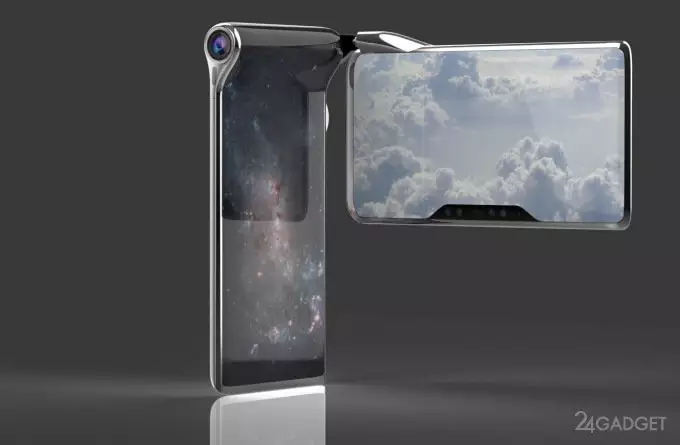 Startup Turing Robotics is still planning to release a smartphone, despite a previous failed attempt. The company does not stop even declaring its own bankruptcy.
At the same time, a new smartphone called Turing HubblePhone will be released only by 2020 and at an unreasonably high price. HubblePhone will receive as many as 4 OLED screens: 2 in the main part and 2 in the additional. Why so much is not explained. The smartphone will be able to fold like a clamshell, or deploy an auxiliary screen at the angle necessary for the user.
The smartphone will have several cameras that will help to recognize lip movement to activate the call function. All you need to do is name the contact and the device itself will dial it. The main camera at 60 megapixels will feature a 15x zoom. According to company representatives, video editing programs in HubblePhone will be an order of magnitude higher quality than competitors.
Another feature will be the internal structure of the smartphone. Two Snapdragon 855 processors will be installed immediately, however, the chipset has not yet been announced by Qualcomm. HubblePhone will also support 5G. Turing Robotics claim that they will be able to combine augmented, virtual and mixed reality in the device, which will take games and user experience to a new level. The operating system will be Android or Sailfish.
A promising smartphone priced at $ 2750 will appear first in the USA, in a month in Europe, and in a month in China and only then in the rest of the world. But is it worth believing this manufacturer, who promises more than fulfills, is the number one question.