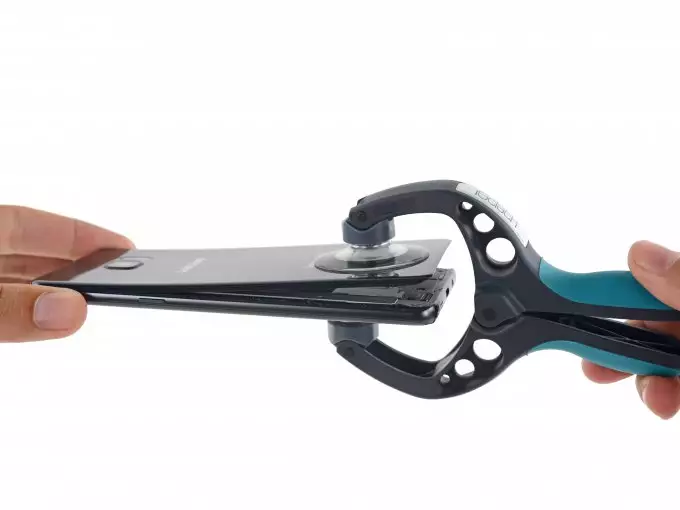 A team of repair specialists from iFixit will never miss the opportunity to open the \This time, the flagship phablet Samsung Galaxy Note 7 fell under the suction cup and scalpel.
Immediately under the glass back panel there is a wireless charging coil and a battery. As the repairmen who studied the components of the new smartphone noted, its configuration has much in common with the S7 / S7 edge, which were also in the hands of iFixit. The differences include dust and moisture protection elements to ensure the standards of IP68 standard – the microphone jack, the stylus hole and the keys on the ends have protective pads. In addition, a Type-C port and an additional main camera appeared.
From the pleasant: many of the components are modular and can be replaced independently of each other, there is also a competent cabling that allows you to replace the charging port board without removing the display, and the battery – without removing the motherboard. True, the latter is somewhat complicated by the abundance of strong glue on the rear panel. This factor as a whole makes penetration into the case very difficult, regardless of what kind of repair is required. The curved shape of the display also does not help replace the front glass without damaging the display itself. Thus, they are replaced exclusively together. In addition, as the iFixit guys have repeatedly emphasized, the use of glass on both sides of the case makes the smartphone more fragile when opened. As a result, on the maintainability scale from 1 to 10, the Samsung Galaxy Note 7 scored 4, while the Galaxy S7 scored 3 points.