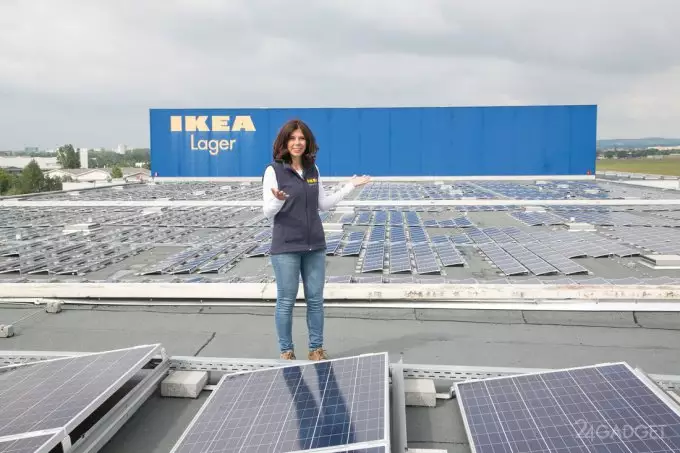 Great Britain, as you know, is not the sunniest country in the world. Nevertheless, IKEA, one of the largest manufacturing and trading companies in the world in the sale of furniture and household goods, for the first time in its practice launched the sale of solar cells and batteries for domestic use in the market of this country. According to British experts, these home solar cells will encourage local households to use more solar energy.
IKEA didn't enter the British market with these products specifically, because among the presented models there are panels integrated with roofing solutions offered by the British company Solarcentury.IKEA traditionally adheres to a fairly affordable pricing policy, however, new products will cost a lot of customers, or rather, at least $ 4000 – it is from this figure that the sums on the price tags begin.
The advantage of the product is that home batteries can be used both in conjunction with IKEA and Solarcentury solar panels, or separately, to conserve energy from existing home solar installations. While there is a study of demand, and if it turns out to be quite active, then IKEA will be able to confidently increase production. It is likely that the proposed products will be in demand in other, more sunny regions of the world, and thereby the company will contribute to the increase in the consumption of environmentally friendly solar energy worldwide.