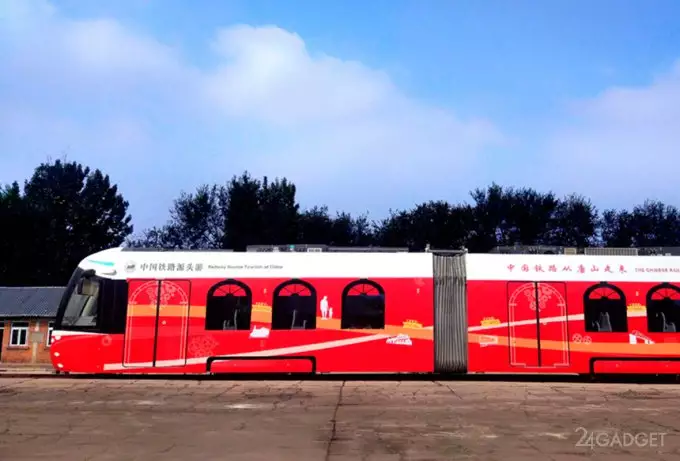 In Northern China, a unique light rail operating entirely on safe hydrogen fuel left the route. It runs on an old 136-year-old branch line linking all the industrial facilities in Tangshan City District in Hebei Province. Switching to such fuel is especially in demand in Hebei's most polluted industrial area. Since during operation the temperature inside the engines does not exceed the boiling level of water, nitrogen compounds with oxygen are not formed in them. Thus, the exhaust from the tram emits only harmless vapor into the atmosphere.
Environmentally friendly elements that do not emit harmful substances into the atmosphere have been used for some time on public transport, but this is new to trams. One refueling is designed for 40 km in transit, the refueling process takes 15 minutes. On hydrogen elements, a three-car tram can reach speeds of up to 70 km / h for transporting 336 passengers.
According to some experts, hydrogen trams can be an excellent alternative to electric vehicles in areas where it is economically unprofitable to electrify small rail passenger routes. By the way, with the introduction of this technology, China was ahead of Germany, which also plans to launch its first passenger service in transport with hydrogen elements. According to the plan, the European country will begin to carry out similar transportation at the end of this year.