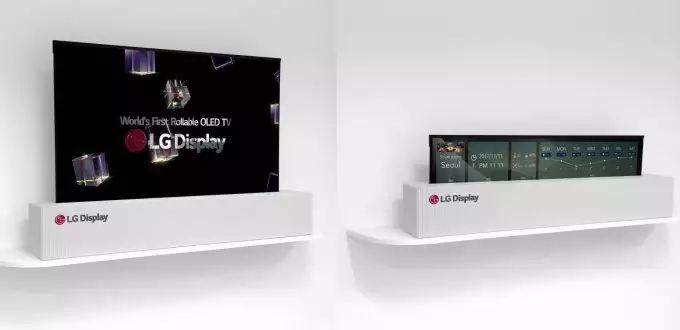 Rumor has it that in the coming year they will begin to sell a flexible TV from LG, folding into a tube. The manufacturer has already demonstrated its prototype at the CES 2018 exhibition in January. The
65-inch OLED panel with 4K resolution is twisted inside the base box until the next viewing. The screen can be opened even partially, so that without black bars you can view content that was shot in different proportions, for example, 21: 9 instead of 16: 9.
As part of the exposition at CES 2019, LG promised to show not a prototype of an OLED TV that is folding into a tube, but its serial consumer model. Rumor has it that a folding smartphone from this manufacturer will appear at the exhibition. True, some sources refute them. And in February, LG may unveil its first 5G-smartphone at Mobile World Congress 2019. Unfortunately, the exact date of the start of sales and the price of the upcoming news is still unknown.
, cnet.com