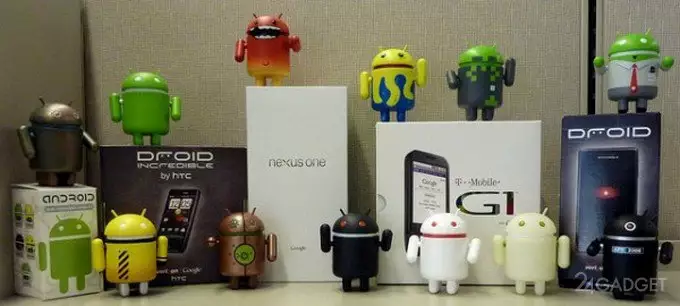 According to OpenSignal, this year the Android operating system is installed on more than 24 thousand models of mobile devices. For comparison, last year this figure was 18.7 thousand, and in 2013 – 11.6 thousand. The largest share among them belongs to Samsung (250 models), which captured 37.6% of the market (based on 682 thousand analyzed devices)
As the authors of the study note, there is an ever-increasing number of different models of Android devices, each of which has its own characteristics. Samsung's share remains unattainable for competitors, and the position of manufacturers in the first three is unchanged: LG and Sony are following it. Fourth place was left for Motorola, but Huawei, according to OpenSignal, dropped from fifth to 10th place.
There are also difficulties with fragmentation of the operating system itself, and the most popular is the outdated Android KitKat (4.4), in second place is Jelly Bean (4.1-4.3), Lollipop (5.0-5.1) – only in third place. In comparison, the most current version of iOS uses 85% of Apple's smartphones. True, it is necessary to take into account the fact that the manufacturer of the iPhone is one company, and Android-smartphones – anyone who wishes.