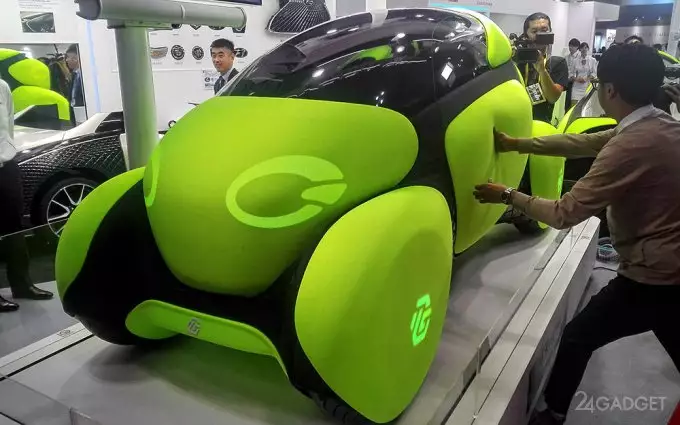 At the Tokyo car show, the Japanese company Toyoda Gosei introduced the conceptual \The original development may set the tone for a change in approach to car safety in the future. The unusual concept car is based on the principle of a variable volume, which allows you to adapt to various traffic situations. Create his signature airbags located on the outside of the car.
For driving under a low canopy or when entering a narrow gate, the height and width of the car changes at the touch of a button. When driving on a freeway, the dimensions of the car can be increased by inflating them as much as possible, thereby increasing the safety of the driver and passengers, as well as careless pedestrians.
Changing the size of the Flesby II is due to the flexible "electric rubber" covering the car from the outside and partially from the inside. The inner cover can play the role of a cushioning pad in an accident or allow passengers to rest comfortably during long stops. The proprietary material is capable of transmitting light, thanks to which it was possible to organically place special LEDs on the body to display various symbols and messages.
Toyoda Gosei, a rubber car company, specializes in producing flexible and durable materials. Unfortunately, the presentation of the car is only part of the advertising campaign of the company.