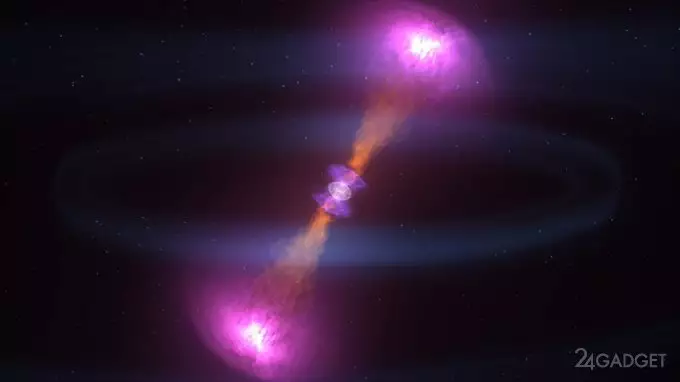 The use of gravitational waves to transmit data in the Universe can completely change the program of space exploration. Gravitational waves arise under the influence of massive bodies that distort the gravitational field. The propagation of gravitational vibrations occurs at the speed of light.
The practical use of gravitational waves to transmit information was theoretically proved by mathematicians from the Peoples' Friendship University of Russia (PFUR). The proof is shown on the "tip of the pen" using a mathematical abstract model of affine space, a model in which there is no origin and all points in space are equal. Scientists have been able to theoretically prove that using the oscillations of the gravitational field, you can transfer data between objects in the same way as they are now used electromagnetic waves in radio communications.
Currently, this is only a theoretical work that will form the basis for engineering developments that can take space exploration to a whole new level.