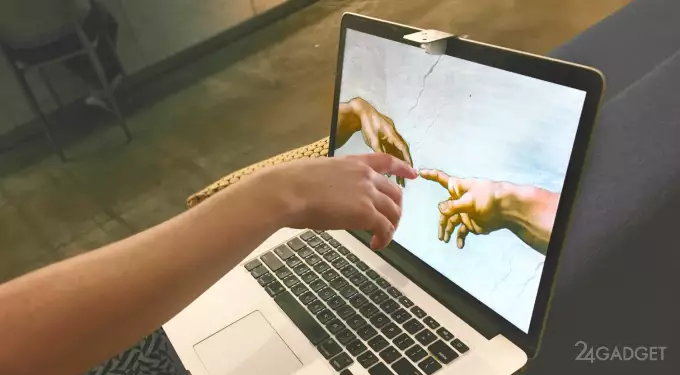 Specialists from the Massachusetts Institute of Technology (MIT) have developed a mechanism for converting a standard computer screen into a touch screen using available tools.
The entire device is designed using a door hinge and a mirror glued to it. It is mounted on a webcam so that the lens captures the entire screen and a small area in front of it. As the mechanism's software, a computer vision program developed back in 2010 is used, it allows you to recognize a touch by the reflection of a finger's movement on the display.
The principle of the development is that the camera notices a finger also in the reflection of the screen, and when the finger itself and its reflection are applied, the program captures the touch to the display. At startup, you must first configure the system, following the instructions of the program – the user must touch the display in the specified places. To expand the functionality, the developers debugged the system so that the touch of the screen corresponded to the actions of the mouse. While the development remains only an idea, engineers did not think about its commercialization and it is not known whether the device will be sold. The source code of the program is published on GitHub.