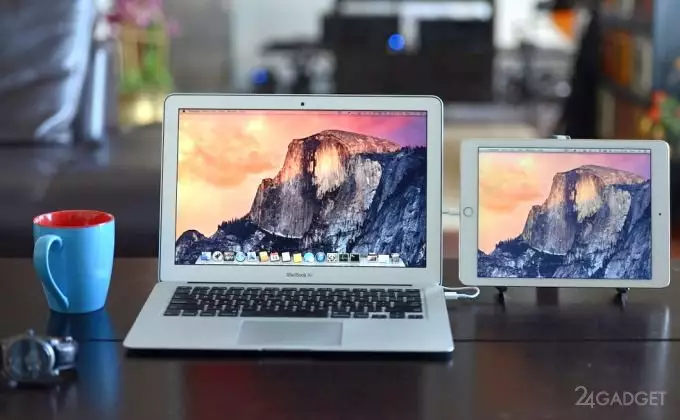 Often, large corporations are unfairly criticized due to the lack of innovative solutions and the long-term implementation of the necessary innovations. Nevertheless, it is companies such as Apple that are one of the main engines of progress that ensure the development of electronic devices and computers.
As it became known, Apple in the next version of the operating system iOS 13 will introduce the long-awaited features that allow you to combine iPad and Mac devices. This feature is not yet available for competitors from Google and Microsoft. The new system is called Sidecar and allows you to immediately determine when the application starts for which device, iPad or Mac, it is intended. At the same time, iPad tablets will be able to work in standard monitor mode. The user will also be able to interact interactively with devices such as a stylus. The user will be able to draw with a stylus directly in the application.
Also with the installation of iOS 13, users of iPad tablets will be able to manage new, more effective gestures. The multitasking capabilities will also expand: the application can be opened in several windows, arbitrarily moving them around the screen.