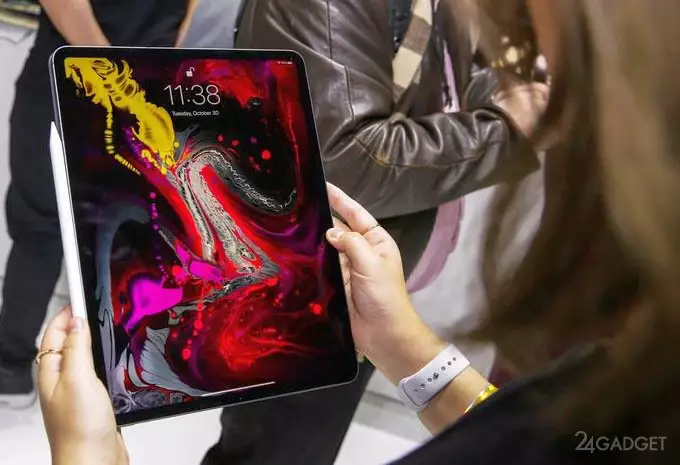 Announced on October 30, the most productive and \The heart of the tablet is the proprietary A12X Bionic processor, which already bears the well-deserved title of the most powerful mobile chip in the Geekbench benchmark. AnTuTu also decided to take measurements, but of a new device.
The new Apple iPad Pro (2018) can contain up to 1 TB of internal storage, and the amount of RAM reaches 6 GB (in more accessible versions, 4 GB of RAM is available). But if we look at the big picture, then these differences didn't change much. All tablet configurations in most cases gain more than 550 thousand points. At the moment, the highest number of points ("parrots") was recorded – this is 557,679. Note that the brand new flagship smartphone iPhone Xs Max was able to score 372,106 points.
The A12X Bionic chip has four powerful cores built in (there are only two of them in the standard 6-core A12 Bionic chip installed in the new smartphones), as well as the video accelerator has been updated, now it is seven-core. AnTuTu conducted tests and concluded that the performance improved by 20.6%, and the graphics became better by all 105%.
, cnet.com