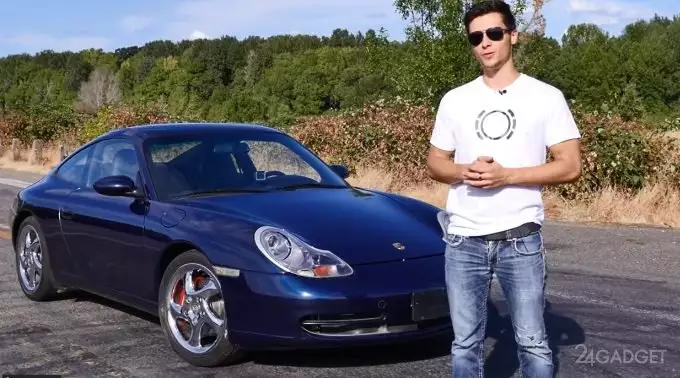 Car brake pads are made of various complex polymer compositions, which may include impurities of soft metals, carbon fibers, etc. The material is selected in such a way as to provide sufficient adhesion to the disk to stop it, and they should also serve for a long time and not be erased after several trips.
The guys from EverythingApplePro decided to experiment by replacing the brake pads in the Porsche 911 with eight iPhones: four iPhone 4S and four iPhone 5S. The experiment took place in three stages: the first time the car drove at a speed of 20 miles per hour, the second time – at a speed of 40 miles in an hour and for the third time the car reached a speed of 60 miles per hour.
As a result, the iPhone was really able to stop the Porsche 911, but all the phones were eventually completely destroyed. Only one iPhone 4S was able to turn on, but most of its screen was simply erased during braking.