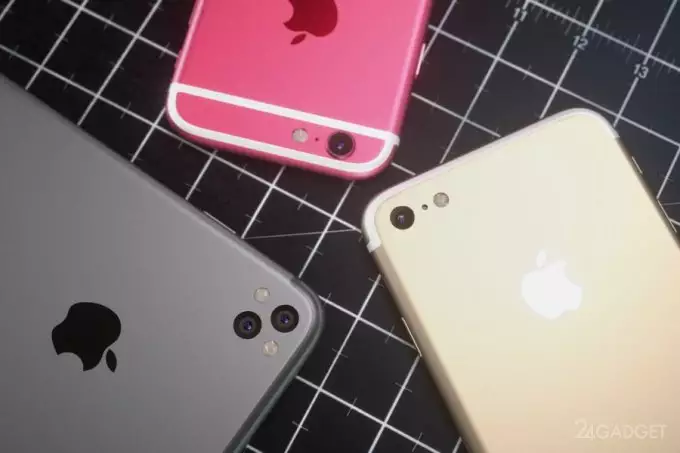 Apple is expected to officially unveil the 4-inch iPhone 5se on March 15th. Regarding the appearance of new items there are quite a few rumors. There are speculations about the case inherited from the iPhone 5s with the addition of only a new color – pink. However, there is an opinion that the "clothing" will correspond to the more modern and presentable iPhone 6.
The presented images, unfortunately, are not a "leak" from a Chinese factory or the site of a negligent retailer. This is the vision of German designers at CURVED / labs based on the latest rumors. According to the authors, the idea with a modern design is believable, and therefore their concept looks like a smaller copy of the iPhone 6.
The future iPhone 7 has not been left without attention. The device is equipped with a dual camera that does not protrude from the case and flashes. Antennas in the form of stripes are still present on the back of the case, but their number is reduced. There is no classic 3.5 mm audio jack for connecting headphones; a second speaker is placed in its place. The appearance of the \Also, designers did not experiment with frames around the display and the Home button.
5e5c41f7